Honkay
2023 Emslim Rf Body Sculpting Machine 13 Tesla 4 Handles Electromagnetic Building Muscle Stimulator Machine Hiemt Emslim Neo
We ar
e a professional
beauty equipment supplier
with
12 years
of experience
One-stop shopping, saving your time is our goal
We have a total of 15 types of
Body Sculpting
products for you to choose from
Support ODM/OEM
2023 Emslim RF body sculpting machine 13 teslas 4 handles electromagnetic building muscle stimulator machine HIEMT EMSLIM neo
Get the perfect body in a month
1 session = 30 min. / treatment area 3-4 sessions / a week

Ten Advantages of Hiemt Sculpting Electromagnetic Muscle Building EMS Body Sculpting Machine
1、It can set different muscle training modes. 2、Dual handles or 4 handles for your choice, it can operate 2 or 4 persons at the same time, suitable for men and women. 3、It's safe and non-invasive, non-current, non-hyperthermia, non-radiation, and has no recovery period. 4、No knife, no injection, no medicine, no exercise, no diet, Just Lying down can burn fat and build muscle, and reshape the beauty of lines. 5、Saving time and effort, only lying down for 30 minutes = 30000 muscle contractions (equivalent to 30000 belly rolls/squats)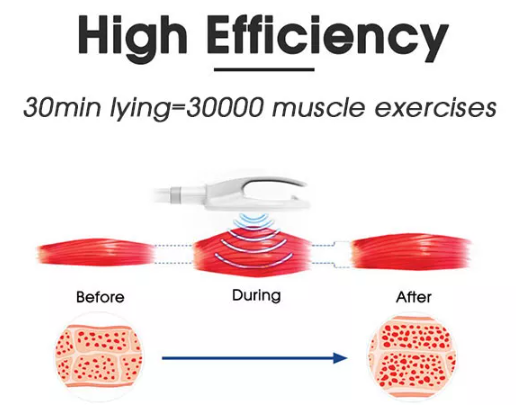 6、It's a simple operation and bandage type. The operating head only needs to be placed on the operating part of the guest, and it can be reinforced with a special equipment band, without the need for a beautician to operate the instrument, which is convenient and simple. 7、It's non-invasive, and the process is easy and comfortable. Just lie down and experience it like a muscle is sucked up. 8、During the treatment, there is only a feeling of muscle contraction, no pain and no sweat, andthere is no side effects on the body, just do it and go.
9、There are sufficient experimental studies to prove that the treatment effect is remarkable. It only takes 4 treatments within two weeks, and every half an hour, you can see the effect of reshaping the lines in the treatment site. 10、The cooling system of water circulation prevents the treatment head from generating high temperatures, which greatly improves the stability of energy output.
Working Principle of Hiemt Body Sculpting Electromagnetic Muscle Building EMS Sculpting Machine
Muscles account for about 35% of the body, and most slimming devices on the market only focus on fat but not muscles. While currently only injections and surgery are used to improve the shape of the buttocks.
In contrast, the HIEMT beauty muscle instrument, which uses the most advanced high-intensity focused magnetic vibration technology, directly stimulates motor neurons, so that the body's muscles continue to expand and contract ( This kind of contraction cannot be achieved by your usual exercise or fit exercise)The energy pulse of 30 minutes treatment can stimulate 30000 strong muscle contractions, which help the fat cells to metabolize and decompose vigorously. At the same time, muscle strengthening brings new technological experiences for body shaping. It has won the international certification of CE, and its safety and effectiveness have been widely recognized.
Treatment effects of Hiemt Sculpting Electromagnetic Muscle Building EMS Body Sculpting Machine
Accessories of

Hiemt Sculpting Electromagnetic Muscle Building EMS Body Sculpting Machine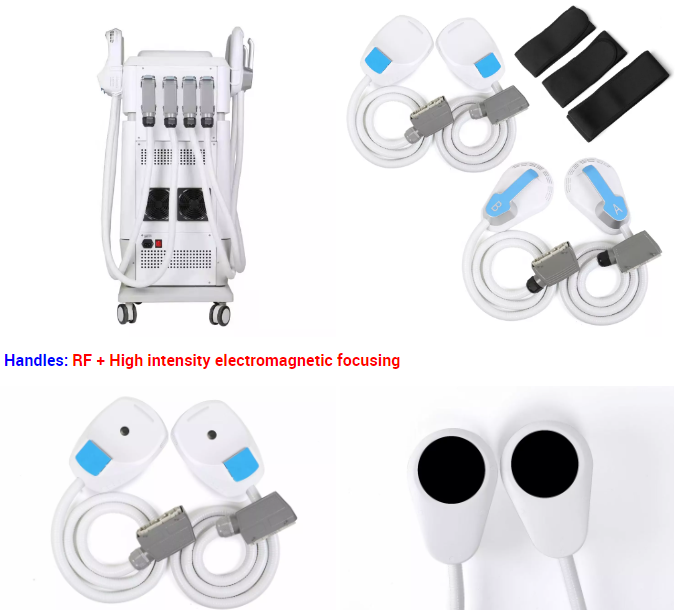 Specification of Hiemt Sculpting Electromagnetic Muscle Building EMS Body Sculpting Machine
| | |
| --- | --- |
| Product Name | Body Sculpting Emslim with rf Machine |
| Magnetic vibration intensity | 13 Tesla |
| Input voltage | AC 110V-230V |
| Output power | 5000W |
| Contractions | 30,000 within 30 mins |
| Size of flight shipping Case | 56*66*116 cm |
| Weight | 85KG |
| Handle quantity | 2 handles or 4 handles for your choice |
| Treated area | ABS, Buttocks, Arms, Thighs, Shoulder, Leg, Back |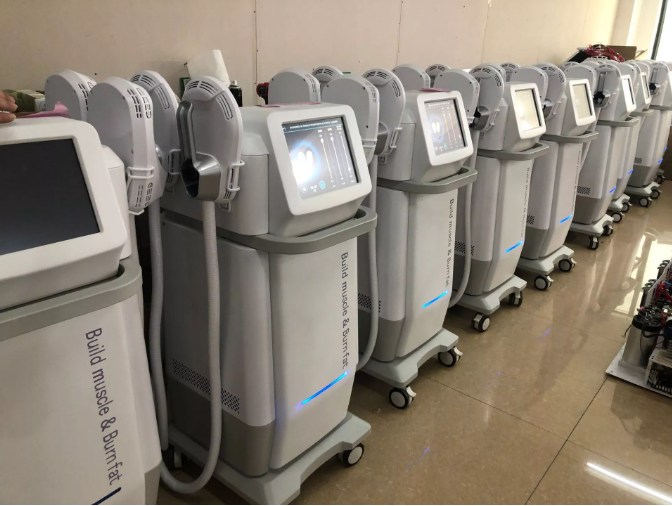 About Honkay
Guangzhou Huangkai (Honkay)Electronic Technology Company Limited was established in 2011, It Is a beauty equipment manufacturer specializing in research, development, production, sales, and service. In addition, we have obtained CE, EMC, ROHS, LVD, and other certificates. Our products sell well all over the world, such as USA, Germany, Italy, France, Mexico, Singapore, and many other countries and regions.
We have rich experience. We have 8 technical engineers,80 production workers,30 sales staff, and 5 professional after-sales staff. We welcome OEM and orders to provide different services for different customer needs. We accept various payment methods such as TT, western union, PayPal, money gram, trade assurance, etc. The delivery time is generally 3-5 working days after receiving the payment. We cooperate with DHL, TNT, FEDEX, UPS, EMS and other large international Cargo companies cooperate and provide a one-year warranty service.
Guangzhou Huangkai sincerely looks forward to cooperating with you!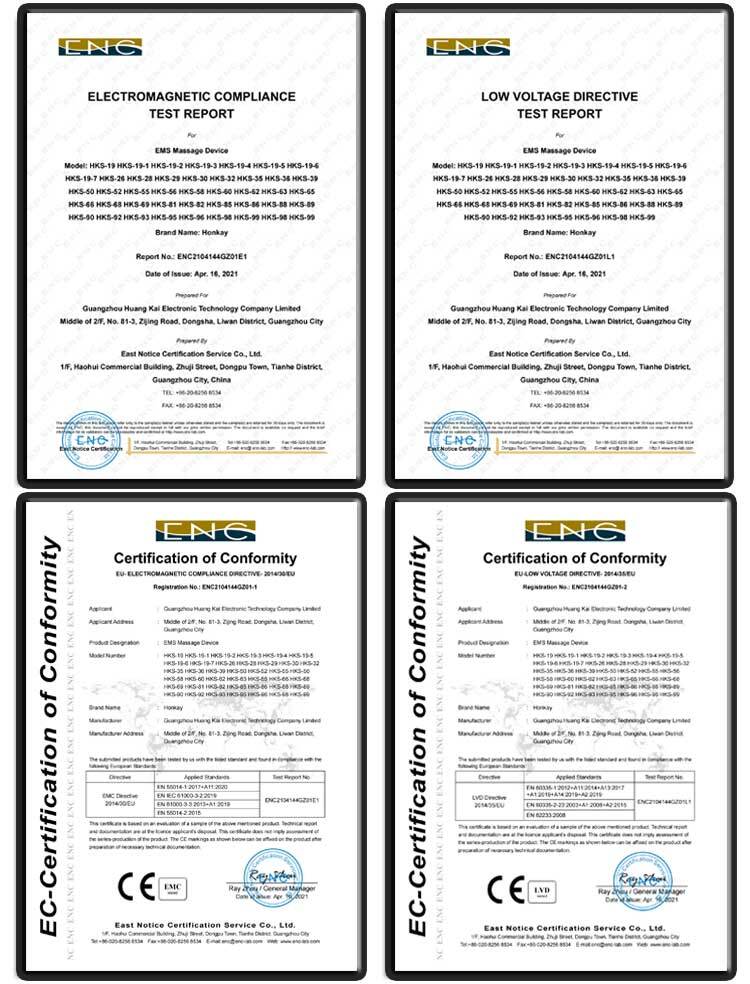 Your cart is currently empty.