Honkay
New 4 handles hiemt rf ems muscle stimulation machine for muscle build body sculpting
Specification
Product Name: Portable Emslim Body Shaping Machine
Intensity: 7 Telsa
Power: 300W-4500W
Frequency: 1-100Hz
Fuse: 10A
Gross weight: 52KG
Packing Size: 68*65*46cm
Function: Weight loss, Speed shaping, Hip lift, Muscle build
Model: EMS-06
Brand Name: Honkay
Delivery Method: By Air, By DHL/TNT/FEDEX/UPS Express Door To Door, By Sea.
OEM ODM: Professional Design Services With The Most Reasonable Expense
Application: Beauty salons, hospitals, skin care centers, SPA, etc ...
Delivery Time: 3~7 Days
Welcome to check out our new HIEMT Emslim EMS Body Sculpt machine, this HIEMT machine with 4 handles, and it can help you with Muscle Building, Cellulite Removal, Fat Burning, and body sculpting. Beauty Salon or home use. the HIEMT machine is CE Approved.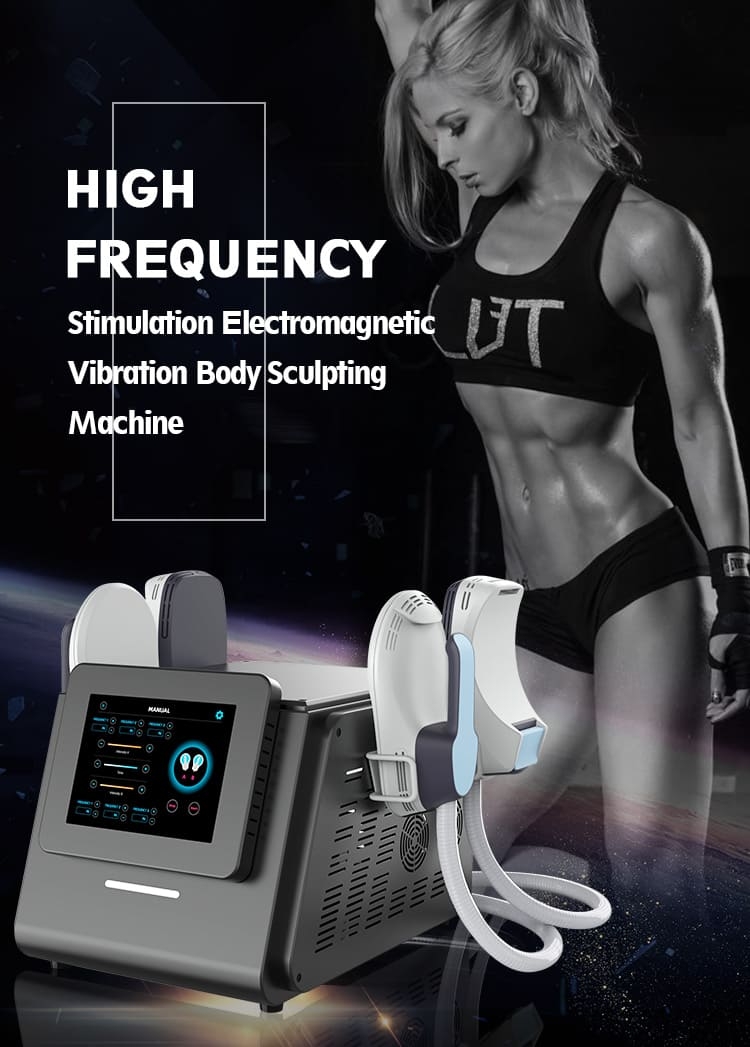 Work Principle of HIRMT RF ems body sculpting machine
Utilizes the most advanced technology - High-Intensity Electromagnetic Energy Technology to directly stimulate motor neurons in muscles with high frequency and high magnetic force to induce extreme muscle contractions. This contraction is an intensity that cannot be achieved by ordinary exercise. Completing one treatment is equivalent to performing 20,000 maximum muscle contractions, ultimately increasing muscle mass. At the same time, it can also accelerate fat decomposition and effectively reduce fat cells.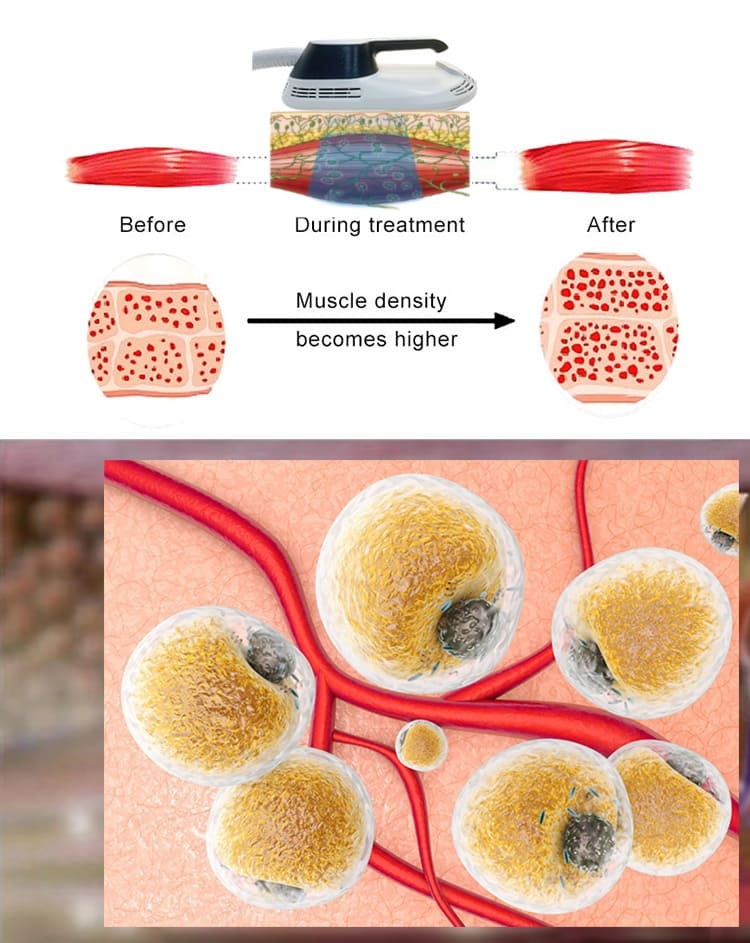 Application of HIEMTrf pro machine
1. Women who need to gain muscle and change their shape - hip lifts, waistcoat lines.
2. Men who need to gain muscle and change their body-gain muscle.
3. People who need to lose weight - suitable for both men and women.
4. Improving the leakage caused by the relaxation of the basin muscle
5. Postpartum mother(separation of rectus abdominis) - improve the shape of the abdominal muscles and shape a flat abdomen.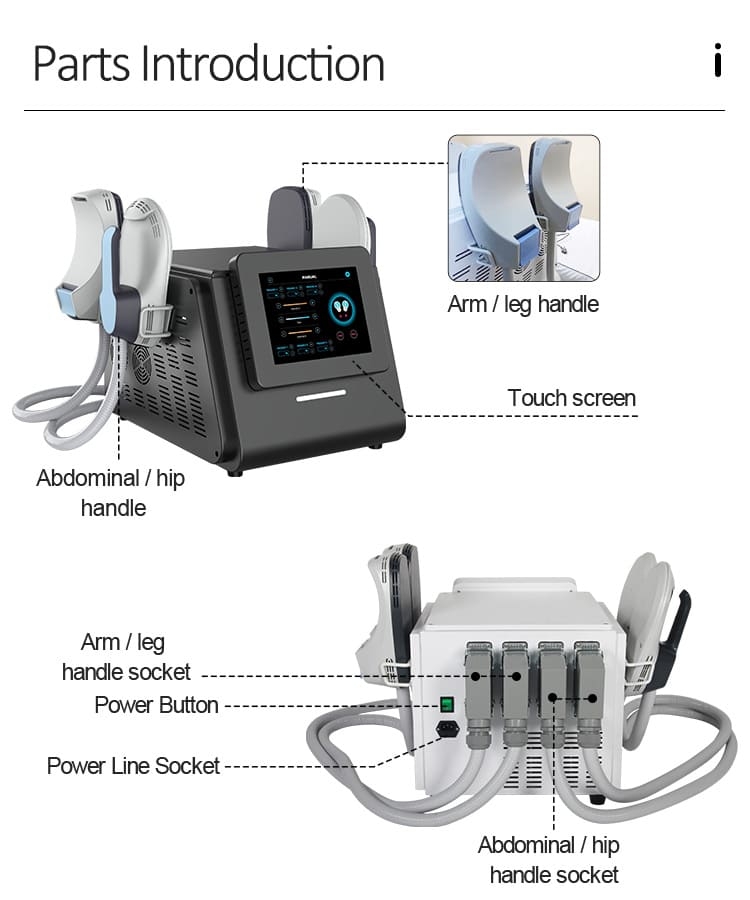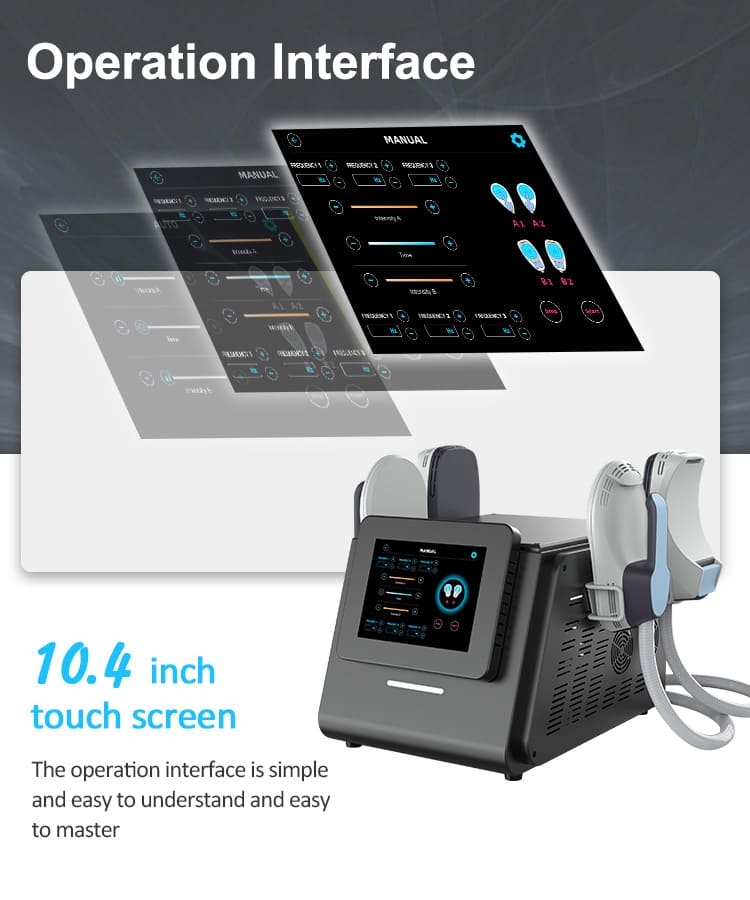 Advantages of this 4 handles hiemt rf machine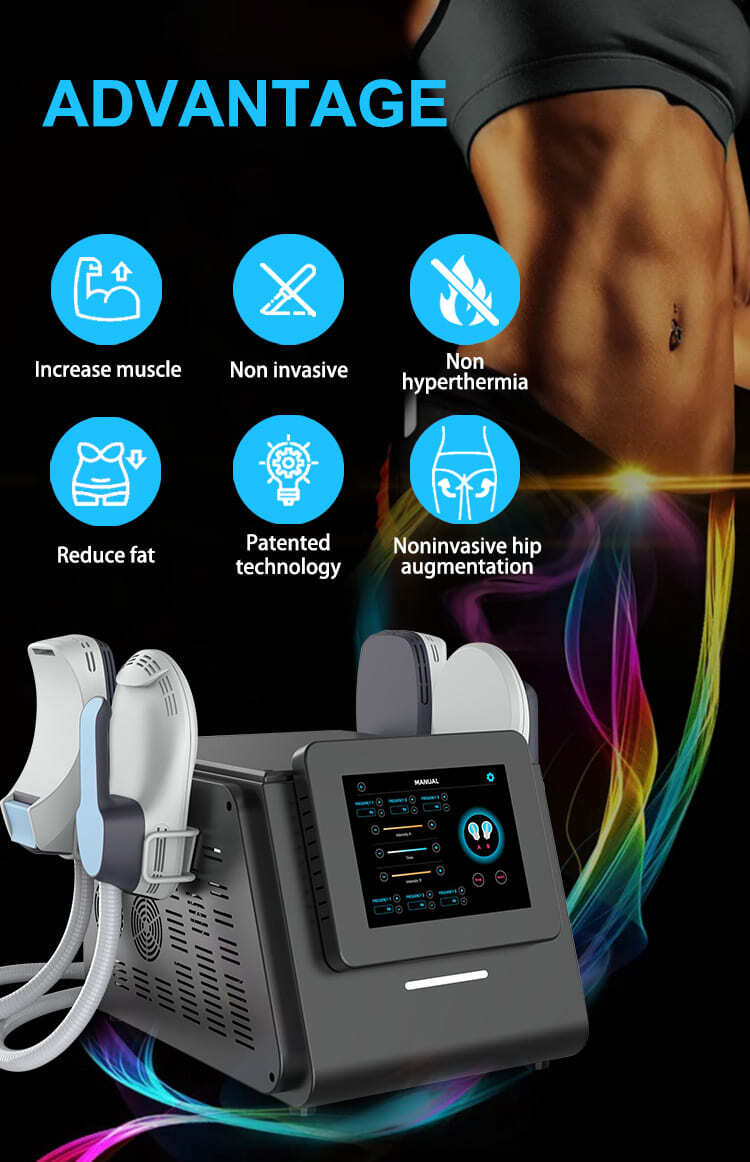 This HIEMT rf Emslim body contouring machine can help you with Weight loss, Improving your obesity constitution, and the efficiency of weight loss.
1. Dissolved fat, Building a strong and handsome body
2. Abdominal muscles, Improving separation of rectus abdominis
3. Skin lifting, Preventing the aging, and maintaining physical youth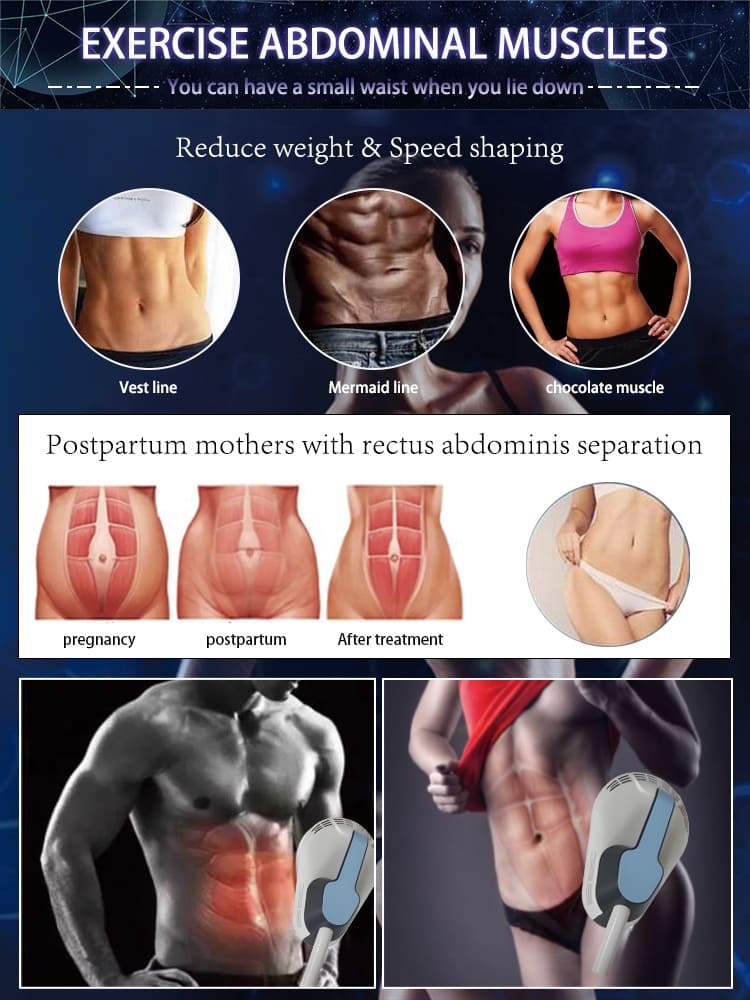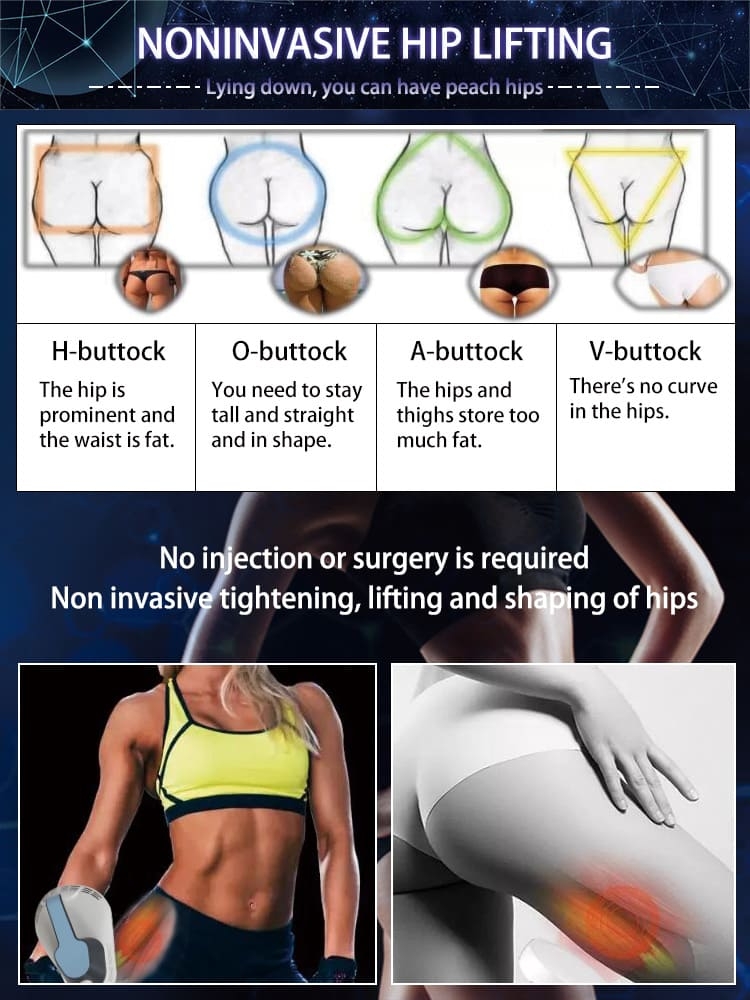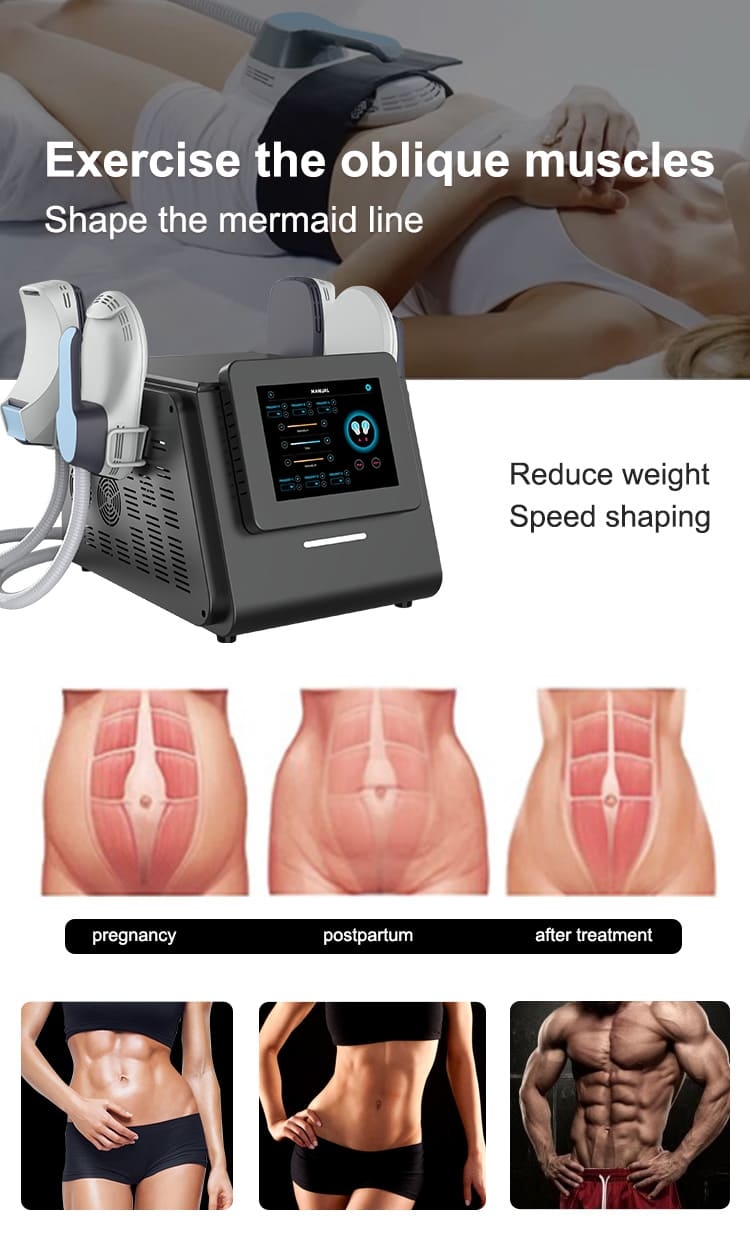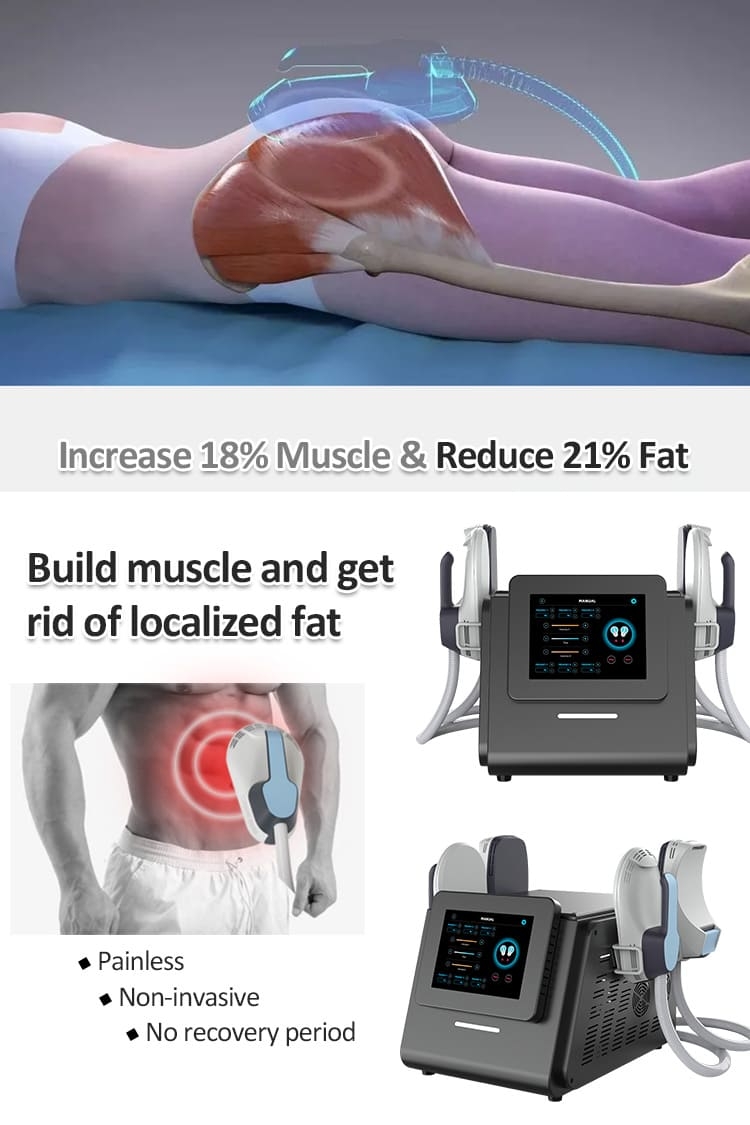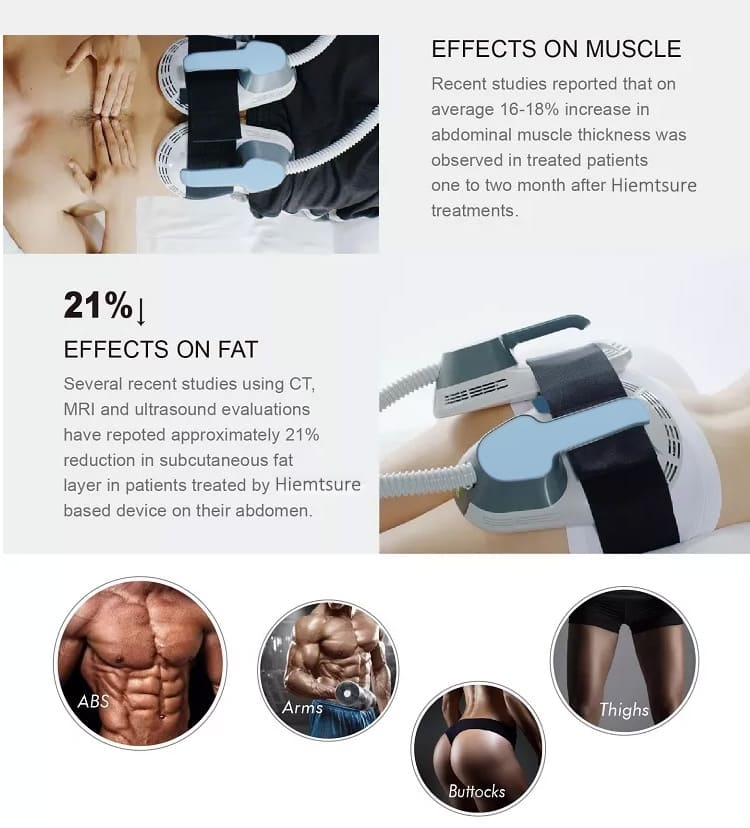 Treatment Course of HIEMT muscle sculpt machine
A course of treatment is 4 times, each time takes only 30 minutes. Do it at least 2 times a week for 2 weeks.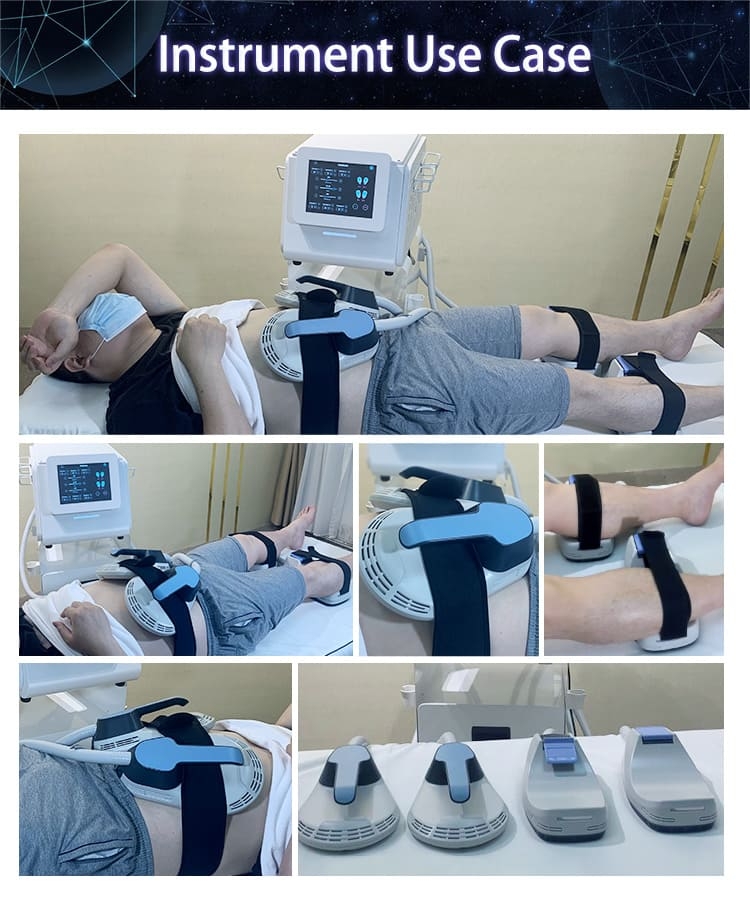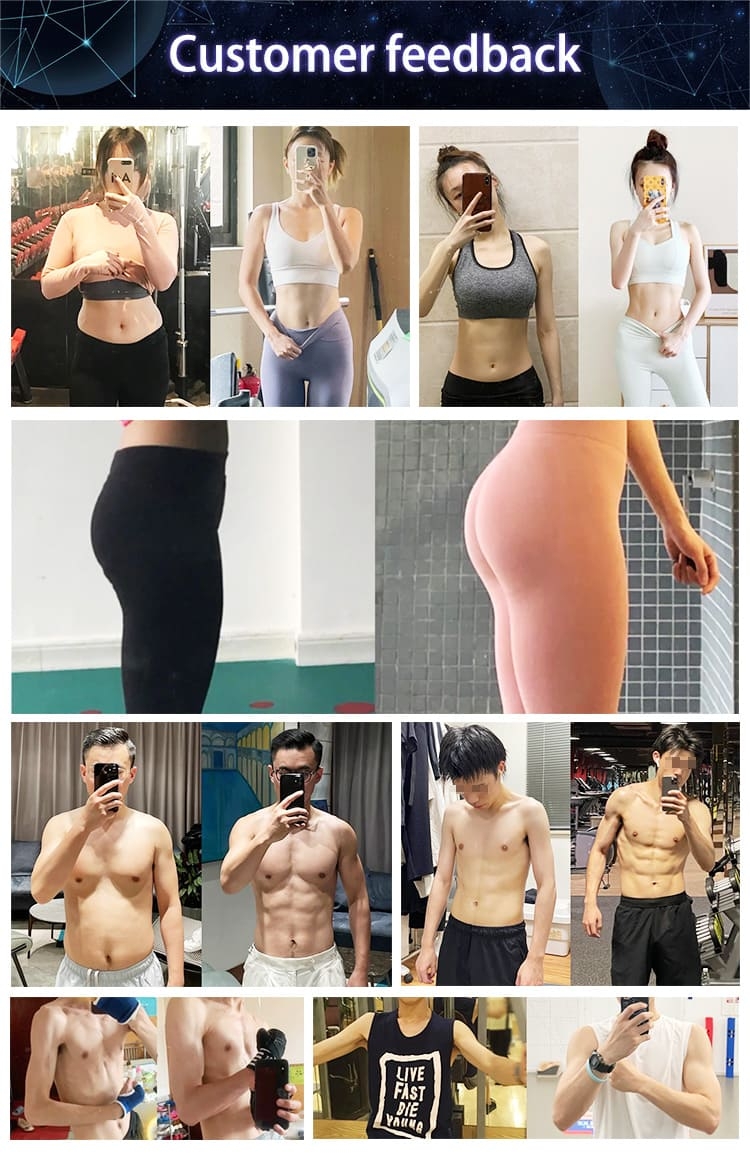 Q: Are You a Manufacturer or Trading Company?
A: We are a manufacturer and we produce machines in our own factory for more than 12 Years, It's eliminating the middleman and saving you hundreds (if not thousands) of dollars on beauty equipment.
Q: How Does Your Factory Delivery the Machine?
A: Usually, we deliver machines via DHL, TNT, FEDEX, UPS, etc.
Q: How Does Your Machine Work?
A: We'll take the operation's Video and send the user manual before shipping out the machine.
Q: How Does Your Factory Handling the After-Sales Service Issue?
A: We had hardly any after-sales problems so far, we don't expect that situation to occur. but we have the best professional team to solve any machine's issue.
Your cart is currently empty.