Honkay
Sport Injuries Radiofrecuencia Diathermia Tecarterapia 300W Tecar Therapy Physio Machine
Specification
Brand: Honkay
Product name: Tecar therapy machine
For rehabilitation center: Pain relief, sports injuries, tension releasing
For beauty center: Skin rejuvenation, face lifting, cellulite reduction
Output power: 300W
RF Frequency: 300KHz & 448KHz
Mode: Capacitive & Resistive
Treatment tips: 7
Tips size: 20/40/50/60/80mm
Optional 1 : Double 80mm handle, foot pad
Optional 2: Fascia set, T-shape handle
Delivery Method: By Air, By DHL/TNT/FedEx/UPS Express Door To Door, By Sea.
OEM ODM: Professional Design Services With The Most Reasonable Expense
Application: Beauty salon, hospitals, skin care centers,SPA,etc ...
Delivery Time: 3~7 Days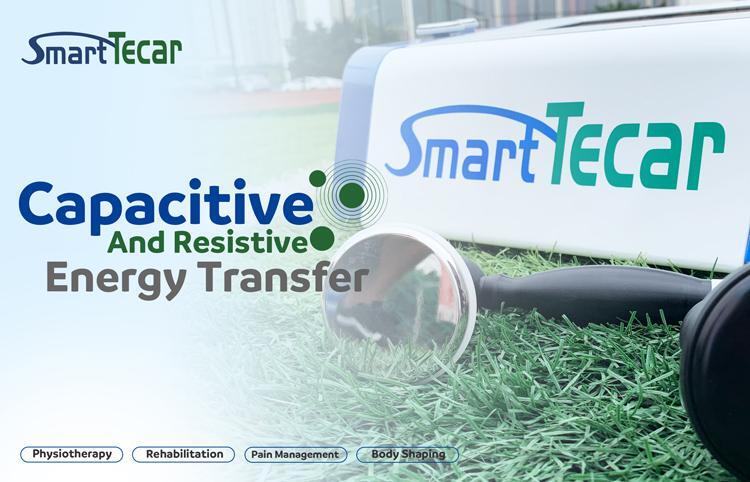 What is Tecar Therapy Machine?
TECAR therapy as a system of Capacitive and Resistive electric transfer, which is one of the methods used in diathermy, was developed as a form of deep thermotherapy, delivers radiofrequency (RF) energy, which passes between the active electrode and inactive electrode, and generates heat in the human body
The tecar therapy, started in Spain in the late 90s and successively widespread in Italy, represents an ideal instrumental therapy for pain reduction since the first sessions. Indeed the tecar therapy uses the condenser effect to generate a high-frequency magnetic field permitting acceleration of the cell's repairing processes, acting on the membrane potential and so contributing to an outstanding reduction of rehabilitation times.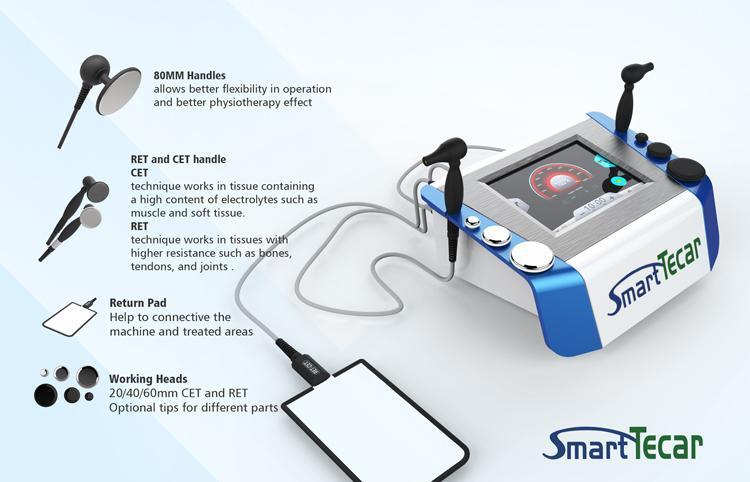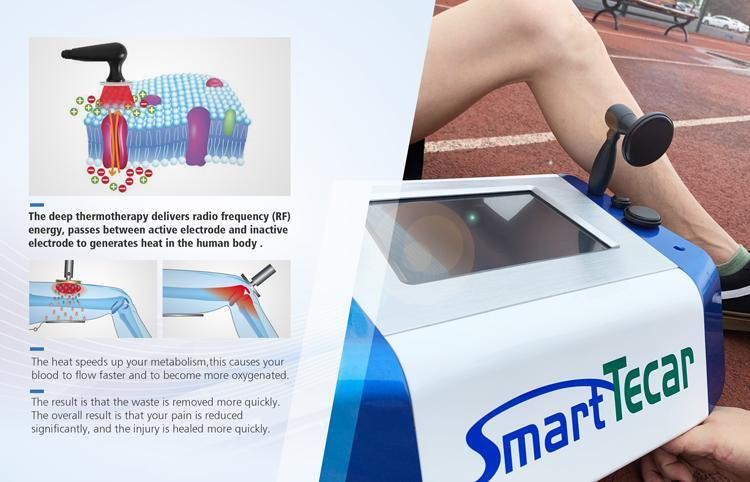 Smart Tecar therapy machine Advantages
1. Double frequencies: 300KHz and 448KHz make RET and CET really have deep and shallow differences. The deeper penetration of RET can reach 10CM without energy loss.
2. Higher power: In terms of time, similar products are around 80W. Our maximum power is 300W, and our practical power is 250W. High power means that the internal components must be of good quality.
3. Patented appearance: Unique appearance design.
4. Handle diversification: Optional Double 80MM handle, T-shape handle, foot pad and fascia set allow better flexibility in operation and better physiotherapy effect.
5. Large Screen: 10.4-inch LED touch screen.
6. Recommended parameters: Ten body parts with recommended treatment parameters including treatment time, times, and interval.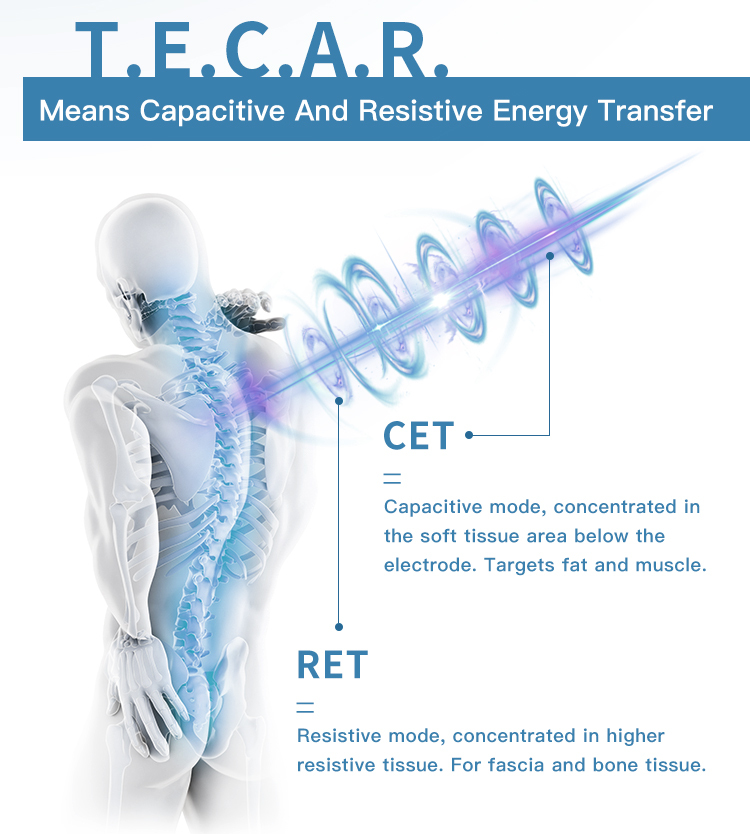 What are RET and CET?
The Tecar therapy has two operating modes: Capacitive and Resistive, both using insulated electrodes of different sizes and a neutral return board that closes the conducting circuit. In order for the treatment to be effective, the operator must place the instrument in the proper position.
The RESISTIVE action is carried out effectively on all more "resisting" tissues with a low content of water that is found between the mobile electrode and the returned board, thus obtaining a biological effect on deep muscles, joints, tendons, ligaments, cartilage, and bones. 8-10cm depth work on the skin.
The CAPACITIVE action focuses on the area under the mobile electrode and it stimulates the soft tissues with a high content of water, such as the dermis, the lymphatic system, muscles, and the venous system.3-5cm depth work on the skin.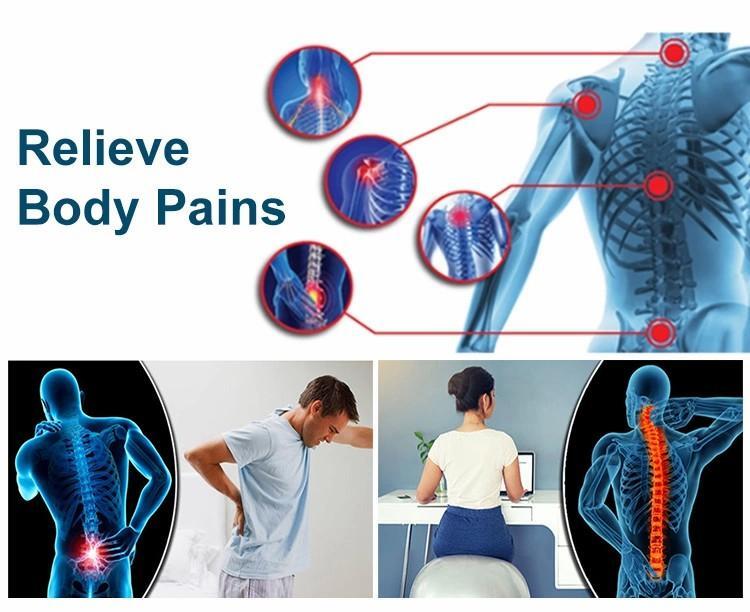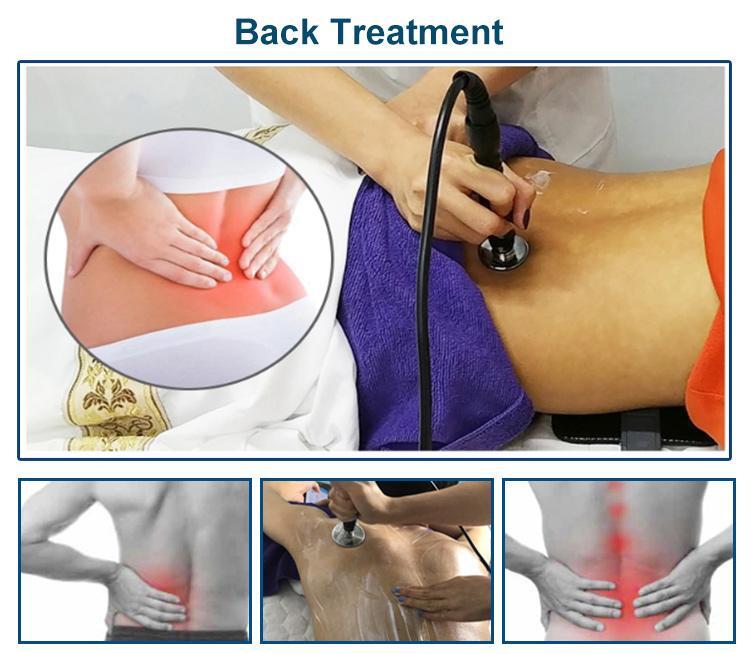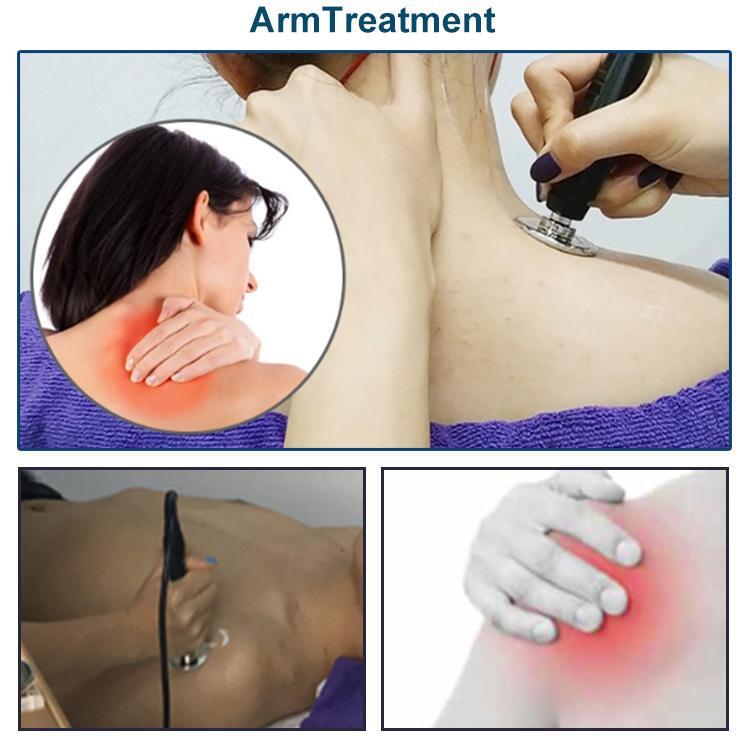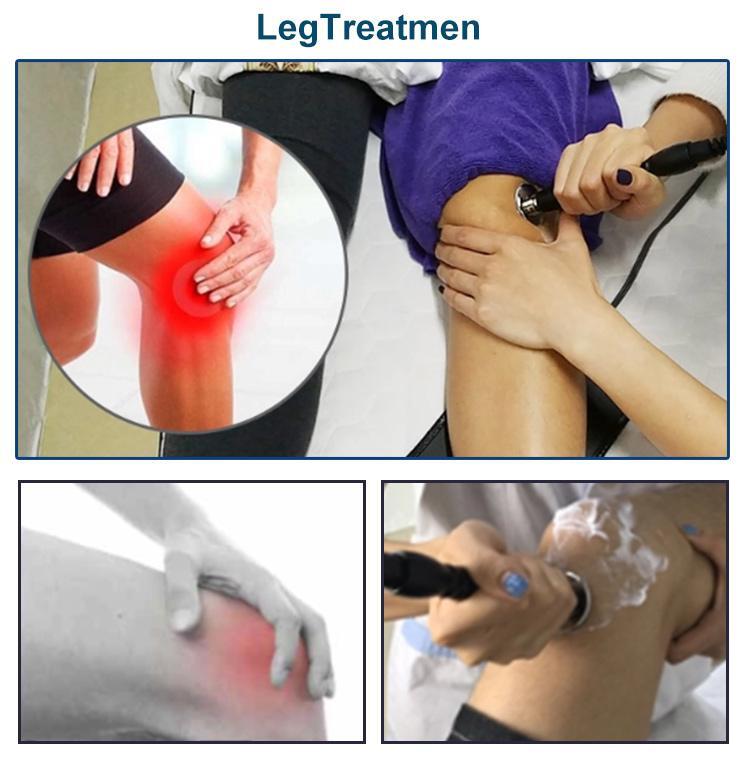 Smart tecar function
Muscle stimulation
The precise and aimed effect of Targeted Radiofrequency Therapy on the hypertonic muscle fibers causes their immediate relaxation. The effect of myorelaxation is primarily based on vasodilation, which occurs immediately during the therapy and is responsible for a higher supply of nutrients into the tissue.
Tissue regeneration and healing
The improvement of tissue metabolism is a natural and valuable secondary outcome of the therapy. It leads to faster healing of the traumatized soft tissue and faster reabsorption of post-injury hematomas.
Edema reduction
The walls of the arterioles are enlarged and the precapillary sphincters relaxed, allowing increased local blood perfusion. This leads to an increase in the lymphatic processes (drainage) and subsequently to the reduction of the edema.
Pain relief
The principal effect of Targeted Radiofrequency Therapy–pain relief–results from muscle relaxation, edema reduction, tissue regeneration, and healing.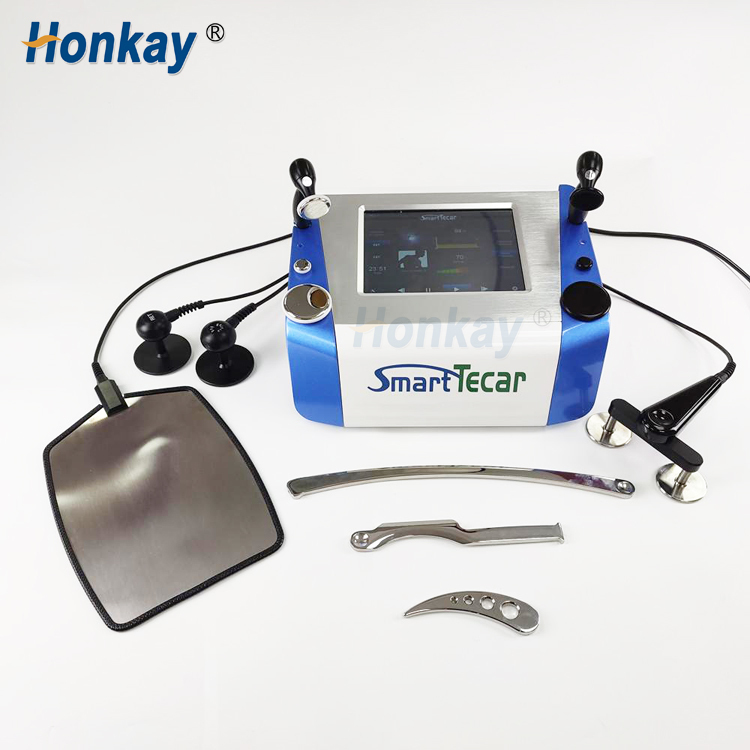 Advantages for patients
1. Faster functional recovery. (The beneficial effects are apparent after just a few sessions and improvements can be observed even 24 hours after treatment)
2. Treatment is painless and relaxing.
3. Treatments are safe and have high therapeutic efficacy.
4. Promotes a sense of well-being, predisposing the subject towards post-treatment physical activity.
5. Faster rehabilitation.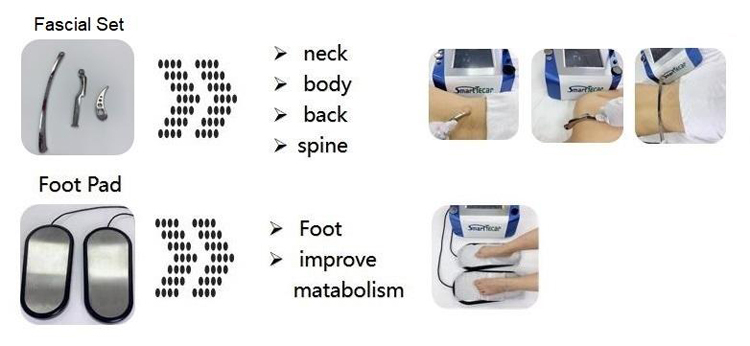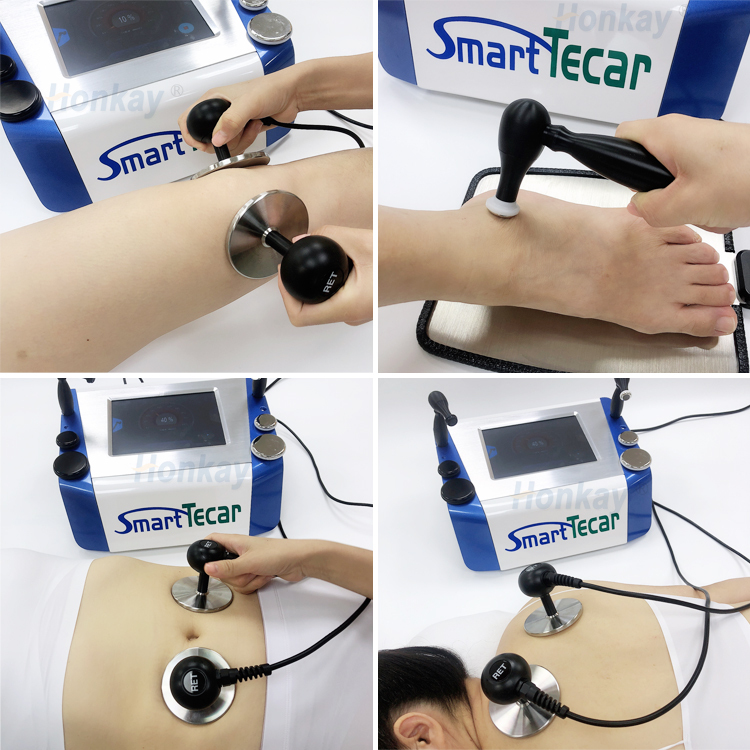 Tecar Terapia Effect
The heat speeds up metabolism. This causes blood to flow faster and to become more oxygenated. The result is that more oxygen, and other healing properties of your body`s natural systems, are rushed to the site. The waste is also removed more quickly. The overall result is that your pain is reduced significantly, and the injury is healed more quickly.
Guangzhou Huangkai (Honkay)Electronic Technology Company Limited was established in 2011,It Is a beauty equipment manufacturer specializing in research,development,production,
sales and service.In addition,we have obtained CE,EMC,ROHS,LVD and other certificates.Our products sell well all over the world,such as USA,Germany,Italy,France, Mexico,Singapore and many other countries and regions.
We have rich experience.
We have 8 technical engineers,80 production workers,30 sales staff and 5 professional after-sales staff.We welcome OEM and orders to provide different services for different customer needs.
We accept various payment methods such as TT,western union,paypal,money gram,trade assurance,etc.
The delivery time is generally 3-5 working days after receiving the payment.
We cooperate with DHL,TNT,FEDEX,UPS,EMS and other international large Cargo companies cooperate and provide one year warranty service.
Guangzhou Huangkai sincerely looks forward to cooperating with you!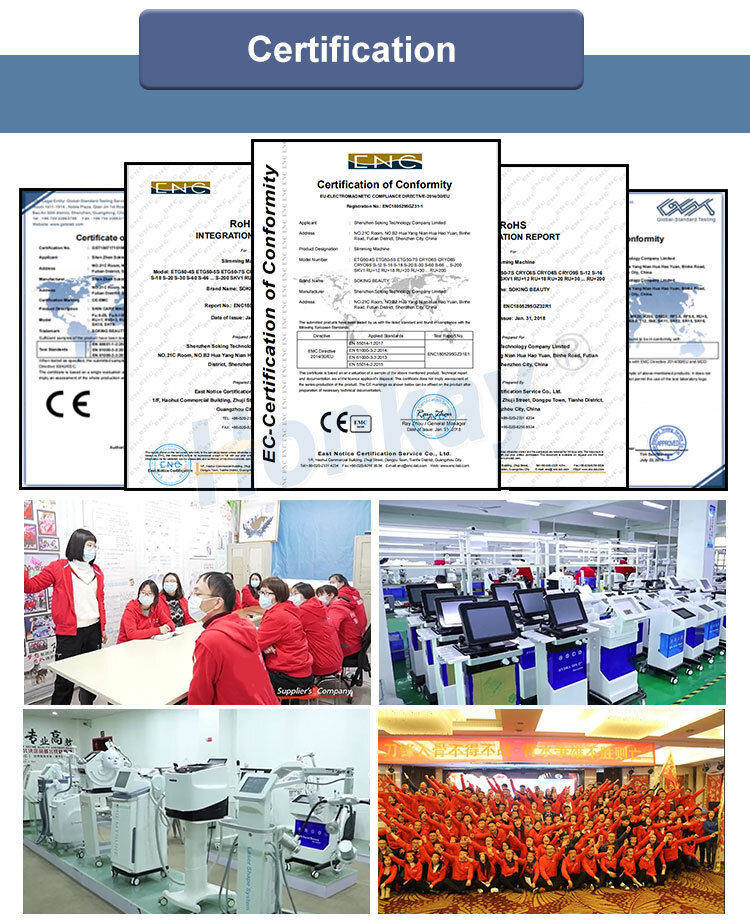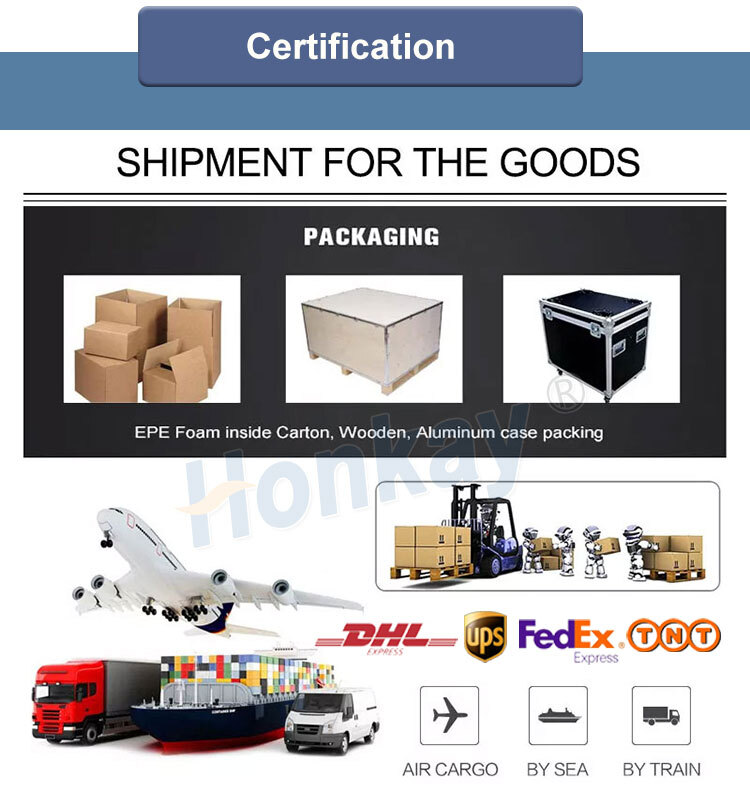 FAQ:
Q1.
How long is the warranty good for?
Q2.
What if any quality problems during guarantee period?
A2.
We can provide free technical support and software upgrades.
Q3.
Can we print my Logo on the products?
A3.
Yes, you can.
We support OEM.
Q4.
What's your delivery time?
A4.
Within 3-10 working days after receiving your full payment.
Q5.
How many kinds of payment term do you have?
A5.
We accept T/T, West Union, Paypal and others.
Q6.
What should I do if I don't know how to use the machine?
A6.
We have operation video and user manual for your reference, and also we provide you 24 hours on line service.
Q7.
What's your transportation modes?
A7: We can transport the goods by air or by sea, it will be based on customer's requirement.
Your cart is currently empty.