Honkay
6 In 1 Professional And Rf Microneedling Hifu 7d Ultramax Face Lift Machine For Face And Body
Specification
Brad mame: Honkay
Product name: 6 in-1 Radar carving+4D multi-row+vaginal tightness+detection+liposonic+RF
output frequency: 1MHz-7MHz
Output voltage: 10-200W
Input voltage: AC 110V-220V 50Hz/60Hz
Fuse: 5A
Size of Air box: 41×38×52cm
Weight: About 20kg(Don't include the base)
Delivery Method: By Air, By DHL/TNT/FedEx/UPS Express Door To Door, By Sea
OEM/ODM: Professional Design Services With The Most Reasonable Expense.
Suitable for: Beauty salons, skin care centers, spas, etc.
Application: Clinic, Spa, For commercial
Delivery time: 3-7 working days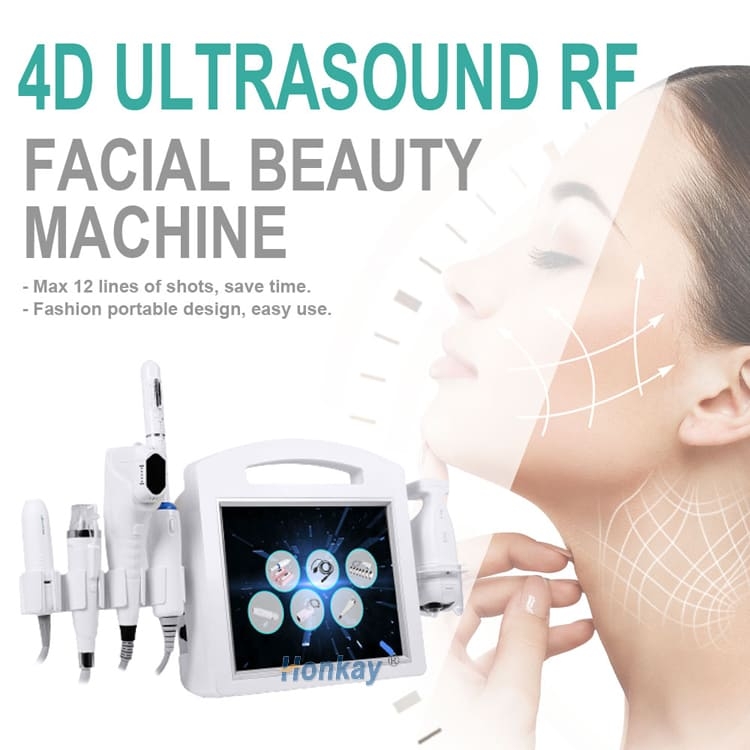 Product Description
The 6-in-1 beauty instrument is a sectional type RF Microcrystals + multi-row fixed-point + 360 ° nondead corner+ custom point + 360 ° 3D surround technology.
It combines 4D multi-row, Radar Carving, liposonic and RF microcrystals,4D multi-row, Radar Carving is aimed at skin aging, and liposonic is aimed at the problem of body obesity, which can effectively tighten and lift the skin, dissolve fat, and shape the body.
Golden radio frequency can effectively improve skin condition and restore young and healthy skin; vaginal HIFU treats women's vaginal slack and dryness and other problems.
2.0mm special for eye wrinkles
1.5mm,3.0mm, and 4.5mm cartridges for face lifting, wrinkle removal
Customers get skin tightening and lifting immediately after only 1 treatment.
After 2-3 treatments the good result can keep for more than 2 years.
6.0mm, 9.0mm, and 12mm for body tightening.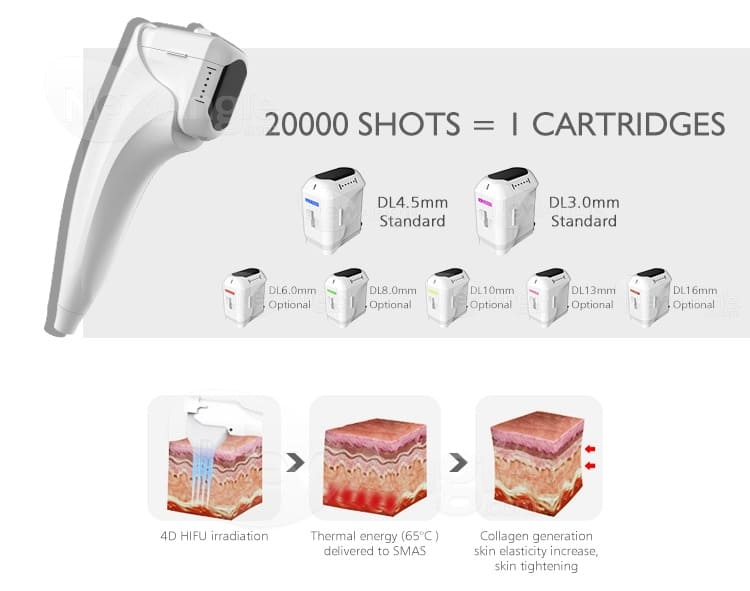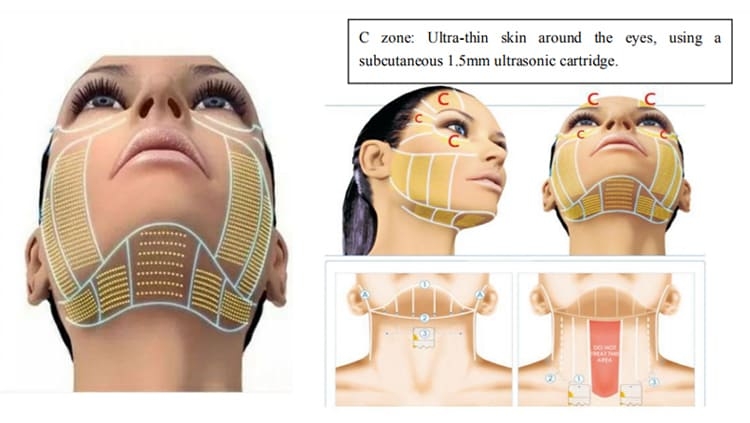 Golden Radio Frequency(rf microneedle) is a brand new high-end medical skin beautifying device that is popular all over the world.
It targets skin problems such as enlarged pores, acne marks, stretch marks, etc.
The gold radio frequency microcrystal is an ingenious combination of microcrystal and radio frequency.
The two words "gold" originates from the microcrystalline gold coating and the coating is also golden yellow.
At the time of treatment, the doctor according to the crystal position on Problems and treatment, adjust the depth of penetration and microcrystalline radiofrequency energy, then in the electronic control system, at the same time, dozens of insulating ceramics penetrate the skin quickly, from the micro crystal tip radiofrequency energy, then quickly exit, so the cycle until the treatment is finished, finally apply cosmetic ingredients.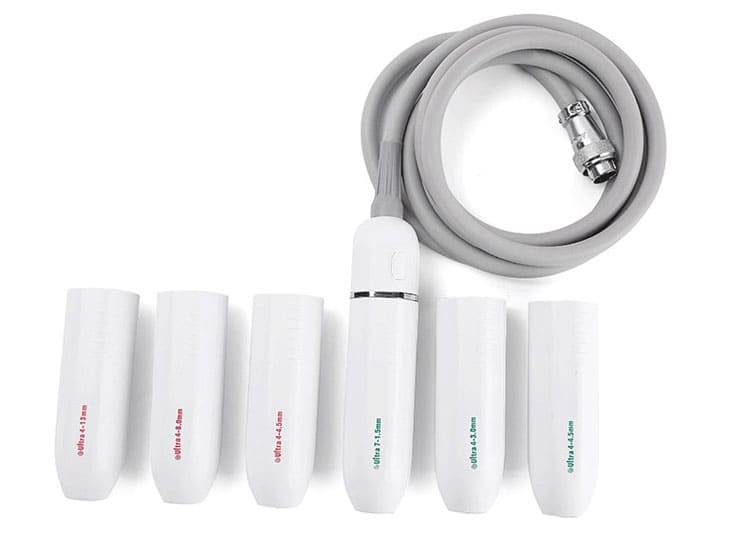 4D muti-row and radar carving are more authoritative and higher-end anti-aging system instruments after the continuous thermage 、ultrasonic beauty machine, which replaces various effects of traditional facial anti-aging wrinkle surgery - including face-lifting, removing a double chin, lifting firmness, removing wrinkles, tightening the skin, etc.
It completely solves the problem of aging and sagging on the face and body parts, and recreates the contours to restore youth!
Compared with previous single-line technology, the effects are more durable.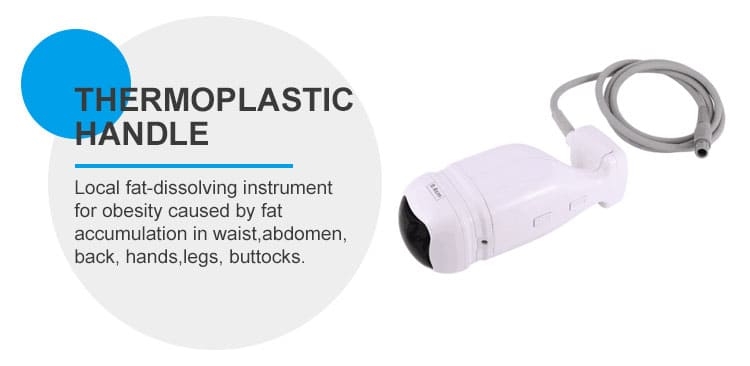 Liposonic is a local fat-dissolving instrument used for obesity caused by fat accumulation in the waist, abdomen, back, hands, legs, and buttocks.
It's different from traditional methods of reducing weight.
It pays more attention to non-invasive local fat elimination rather than replacing liposuction, but provides a safer solution than traditional liposuction.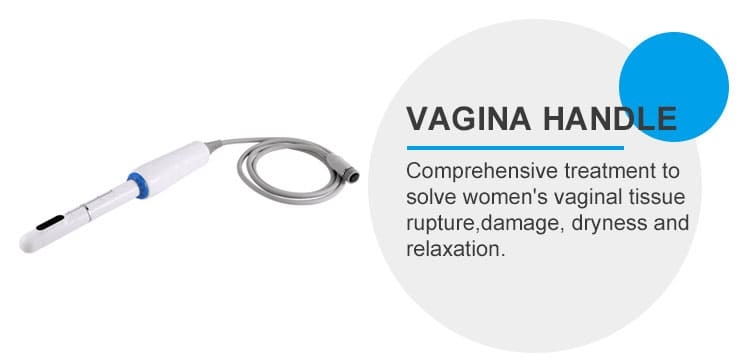 Vaginal tightness is a more authoritative and high-end anti-aging shrinking instrument after the private laser, It's a comprehensive treatment aimed at solving the problems of female vaginal tissue rupture, damage, dryness, and relaxation.
This technology is non-invasive, with no bleeding, no operation, no scars, and no trauma with high safety, it doesn't affect normal life and work.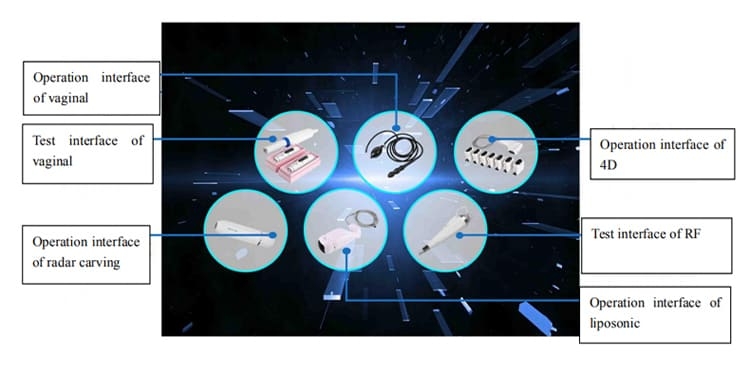 6 in 1 4d hifu v-max thermage machine before and after.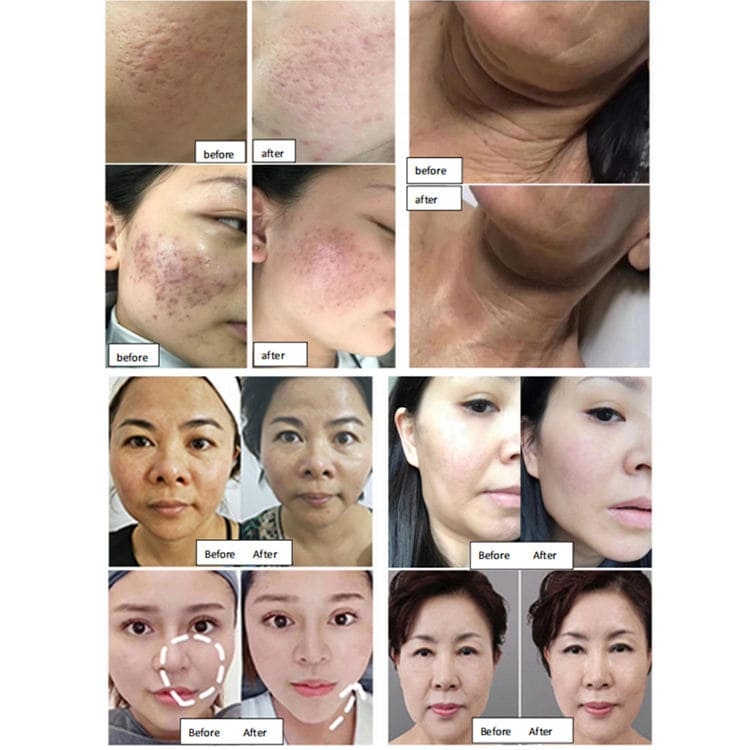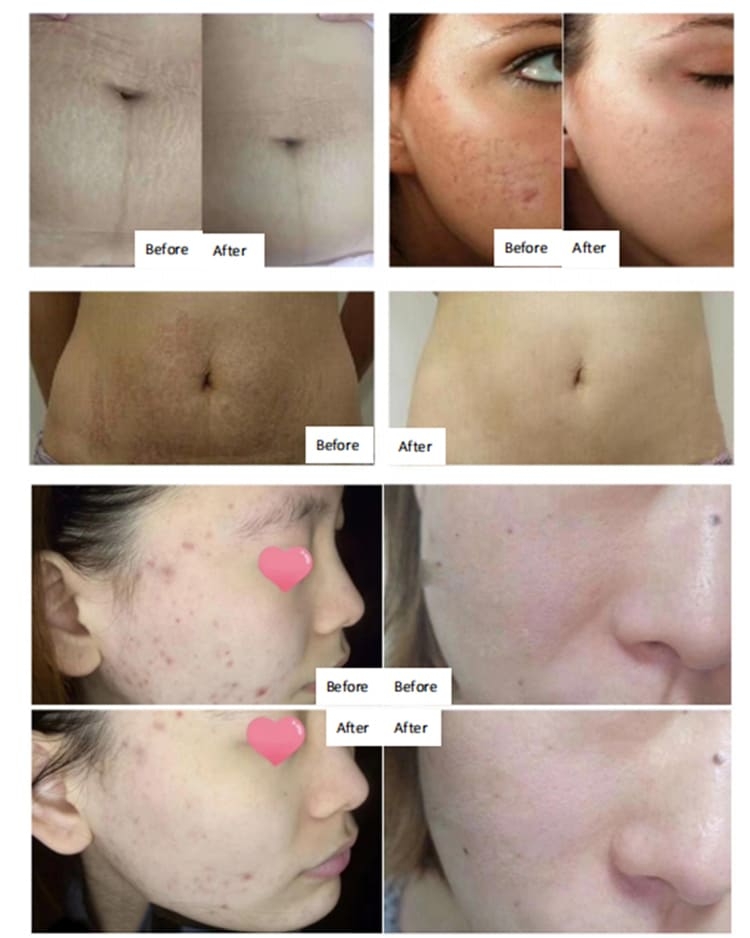 Package of HIFU 4d machine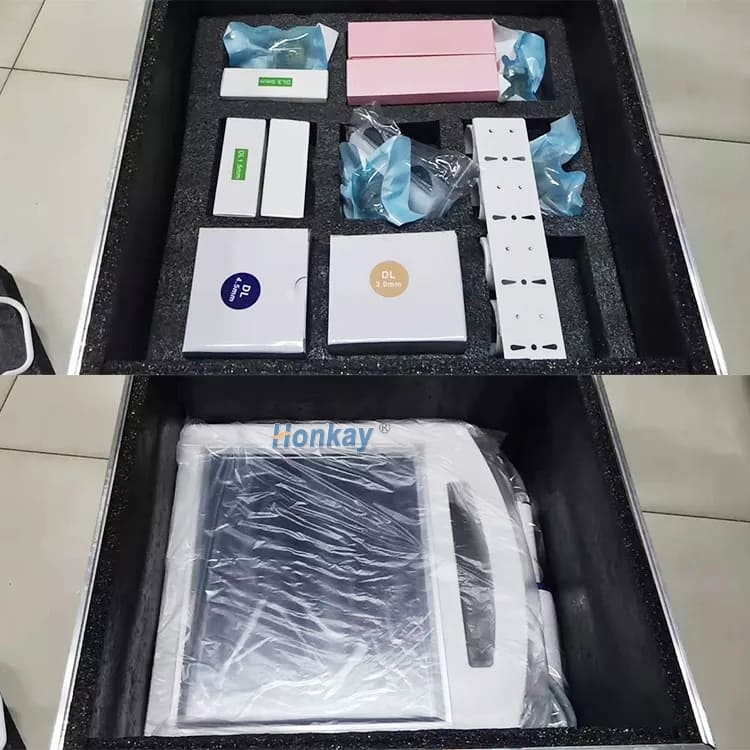 About Honkay
Guangzhou Huangkai (Honkay)Electronic Technology Company Limited was established in 2011, It Is a beauty equipment manufacturer specializing in research, development, production,
sales, and service. In addition, we have obtained CE, EMC, ROHS, LVD, and other certificates. Our products sell well all over the world, such as USA, Germany, Italy, France, Mexico, Singapore, and many other countries and regions.
We have rich experience.
We have 8 technical engineers,80 production workers,30 sales staff, and 5 professional after-sales staff. We welcome OEM and orders to provide different services for different customer needs.
We accept various payment methods such as TT, western union, PayPal, money gram, trade assurance, etc.
The delivery time is generally 3-5 working days after receiving the payment.
We cooperate with DHL, TNT, FEDEX, UPS, EMS, and other international large Cargo companies cooperate and provide a one-year warranty service.
Guangzhou Huangkai sincerely looks forward to cooperating with you!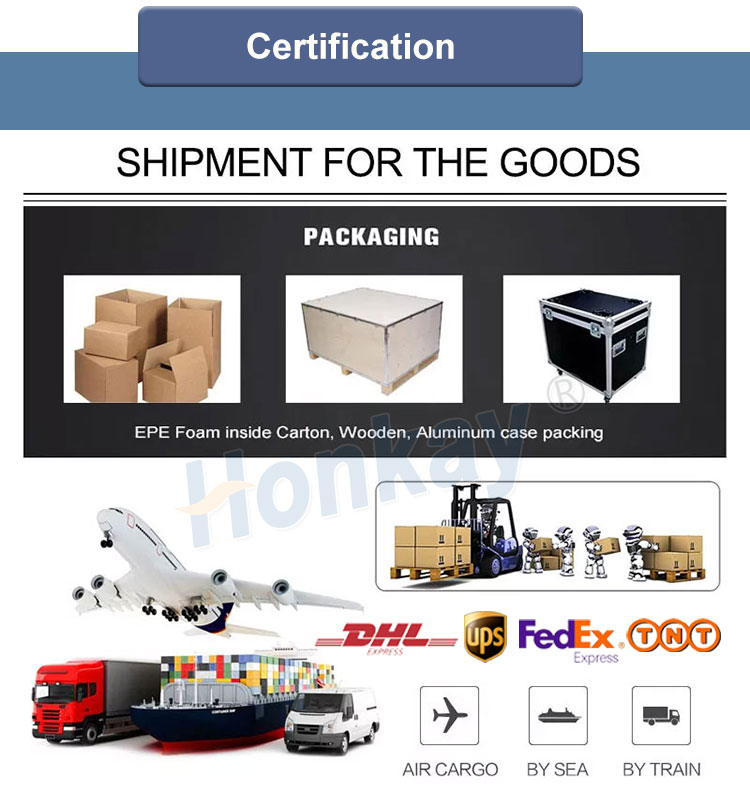 FAQ:
Q1.
How long is the warranty good for?
Q2.
What if any quality problems during the guarantee period?
A2.
We can provide free technical support and software upgrades.
Q3.
Can we print my Logo on the products?
A3.
Yes, you can.
We support OEM ODM.
Q4.
What's your delivery time?
A4.
Within 3-7 working days after receiving your full payment.
Q5.
How many kinds of payment terms do you have?
A5.
We accept T/T, West Union, Paypal, and others.
Q6.
What should I do if I don't know how to use the machine?
A6.
We have an operation video and user manual for your reference, and also we provide you 24 hours online service.
Q7. What are
your transportation modes?
A7: We can transport the goods by air or by sea, it will be based on the customer's requirement.
Your cart is currently empty.