Honkay
Portable Full Body Circulation Cellulite Treatment Weight Loss Pressotherapy machine Lymph Drainage Detox Beauty Equipment for sale
Specification
Brand: Honkay
Product Name: Pressotherapy Lymphatic Drainage Machine
Function: Dotex, Weight Loss, Body Slimming
Air Pressure: Max 360mmHg
Air Bag Quantity: 24 pieces
Mode: 4 modes
Screen: 7 inches color touch screen
Eye Massage: air pressure &heating; air pressure & vibrate and Heating & vibrate
Maxi Treatment Time: 60mins
Package: Wooden Package
Delivery Method: By Air, By DHL/TNT/FEDEX/UPS Express Door To Door, or By Sea.
OEM ODM: Professional Design Services With The Most Reasonable Expense
Application: Beauty salons, hospitals, skin care centers, SPA, etc ...
Delivery Time: 3~7 Days
What is The Pressotherapy?
Pressotherapy is a relaxing and invigorating compression therapy system, designed to help win the
battle against cellulite and body aging. It consists of a pump that supplies air to garments worn over the areas of the body to be treated. The pump fills air cells within the garments in a special sequence, alternating waves of compression with brief periods of pause and refill.A state of the art lymphatic drainage massage system providing clients with spectacular results in a short time.
Functions of the Pressotherapy machine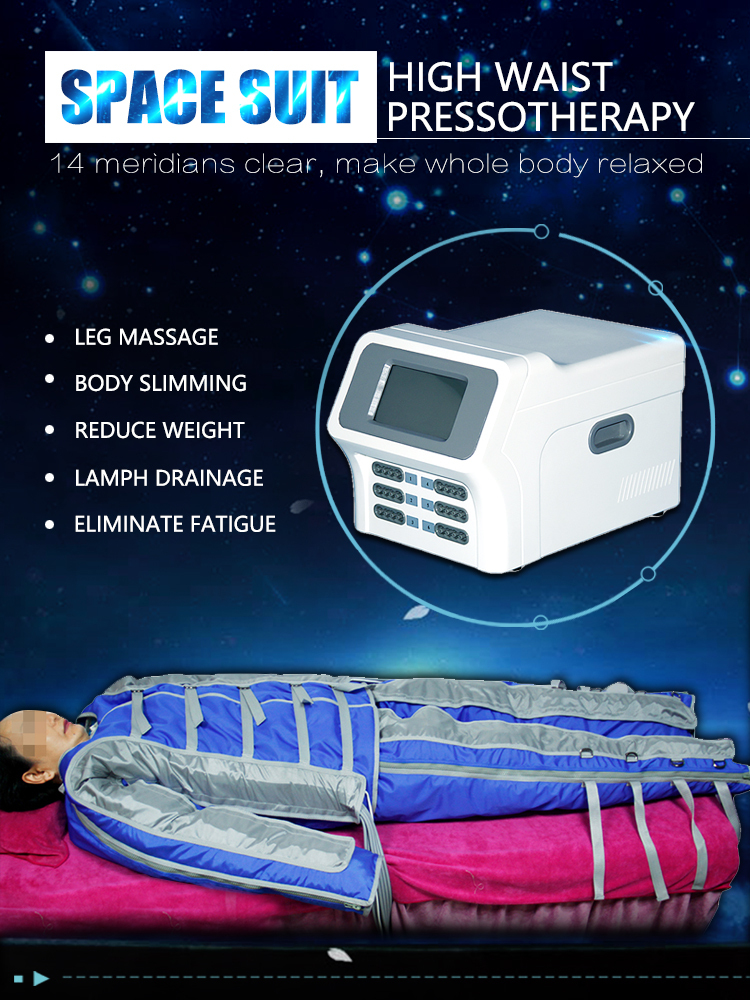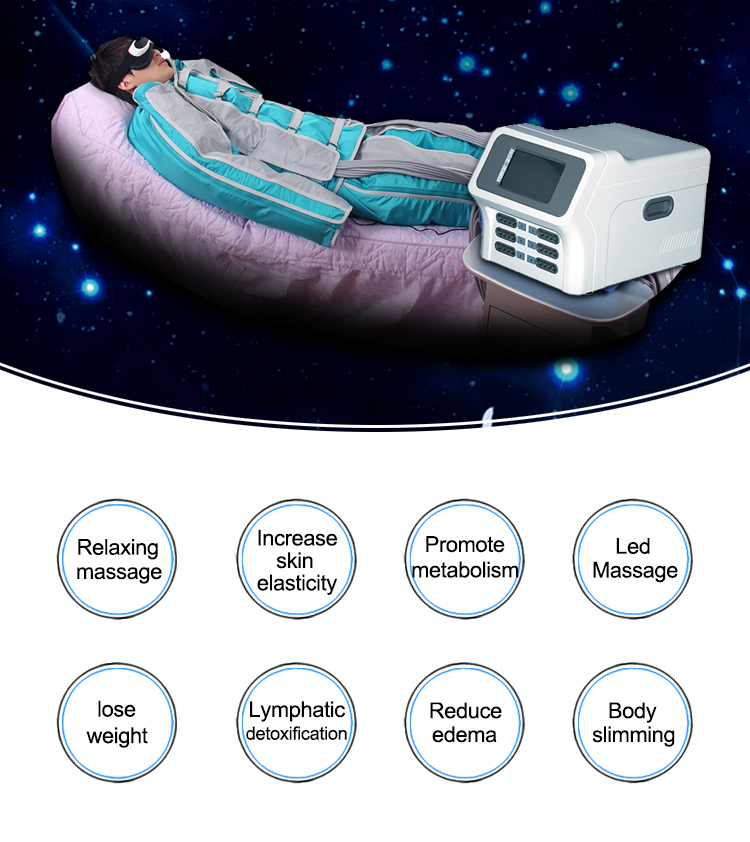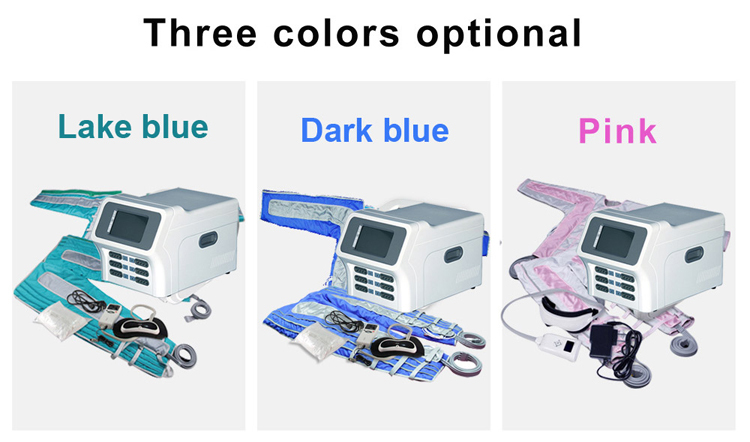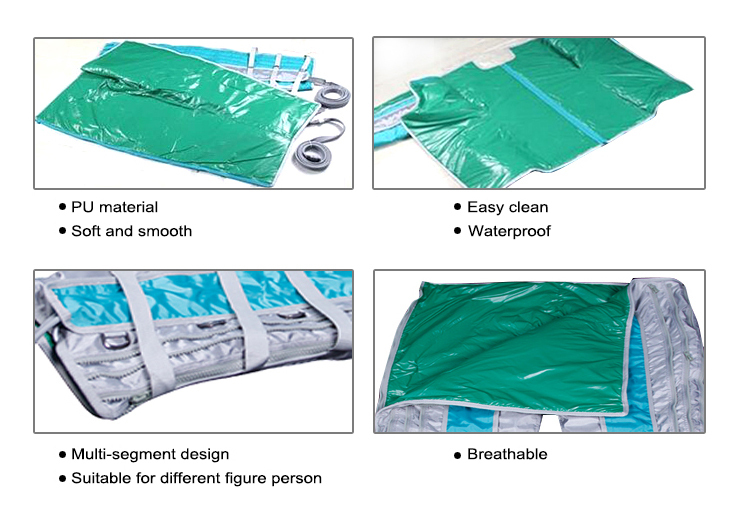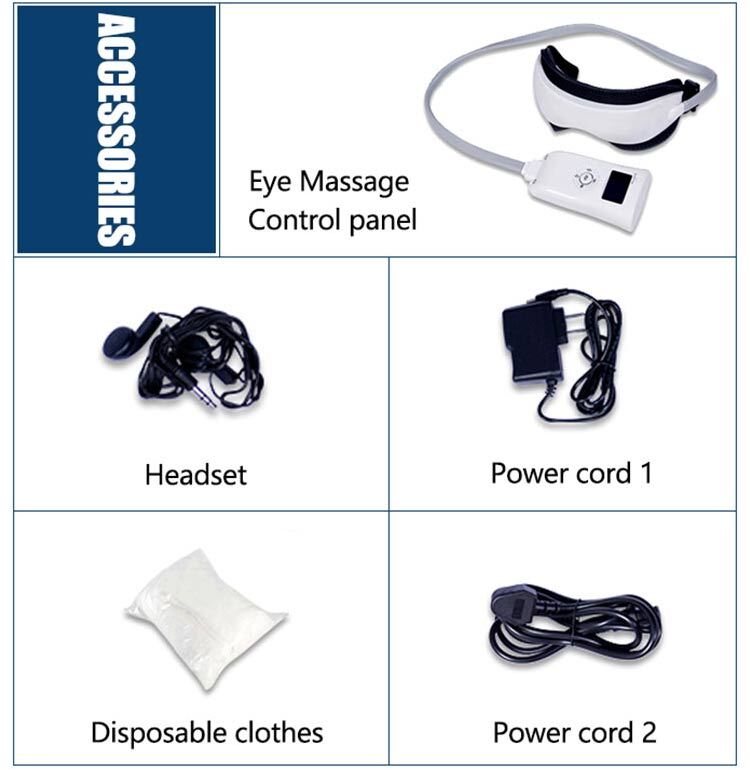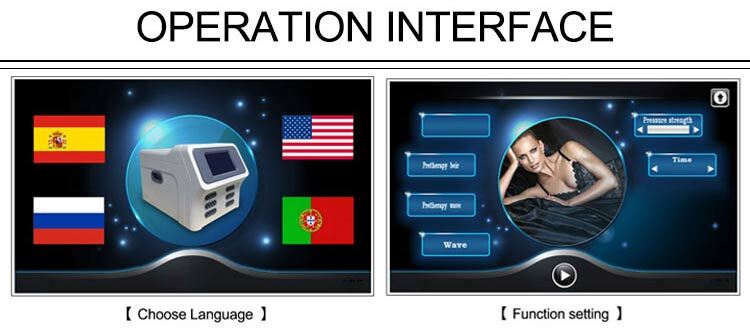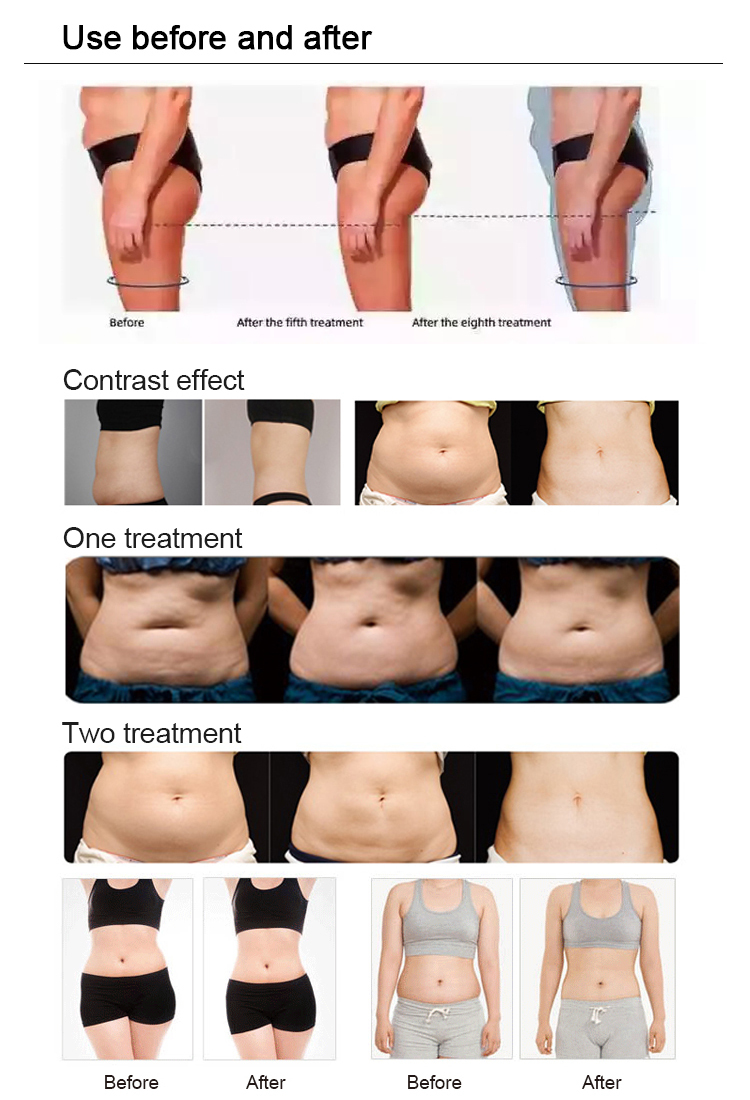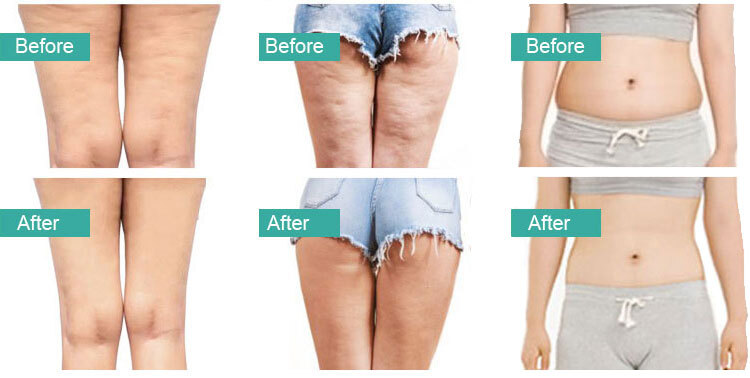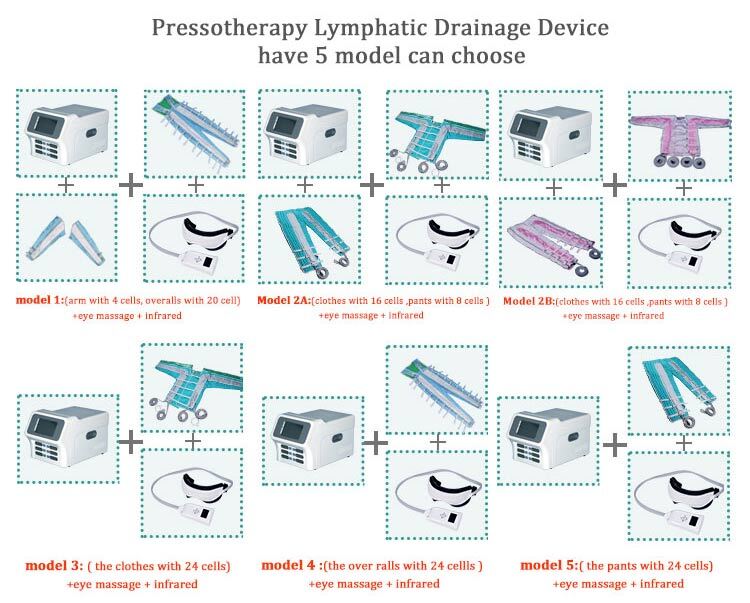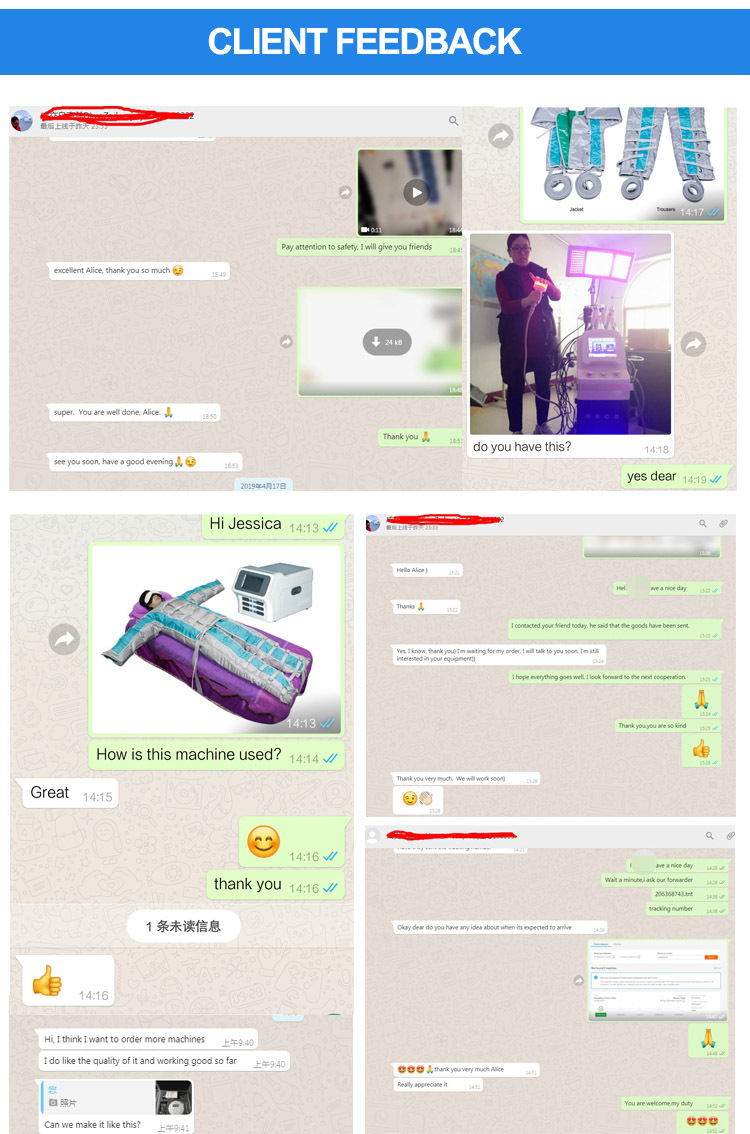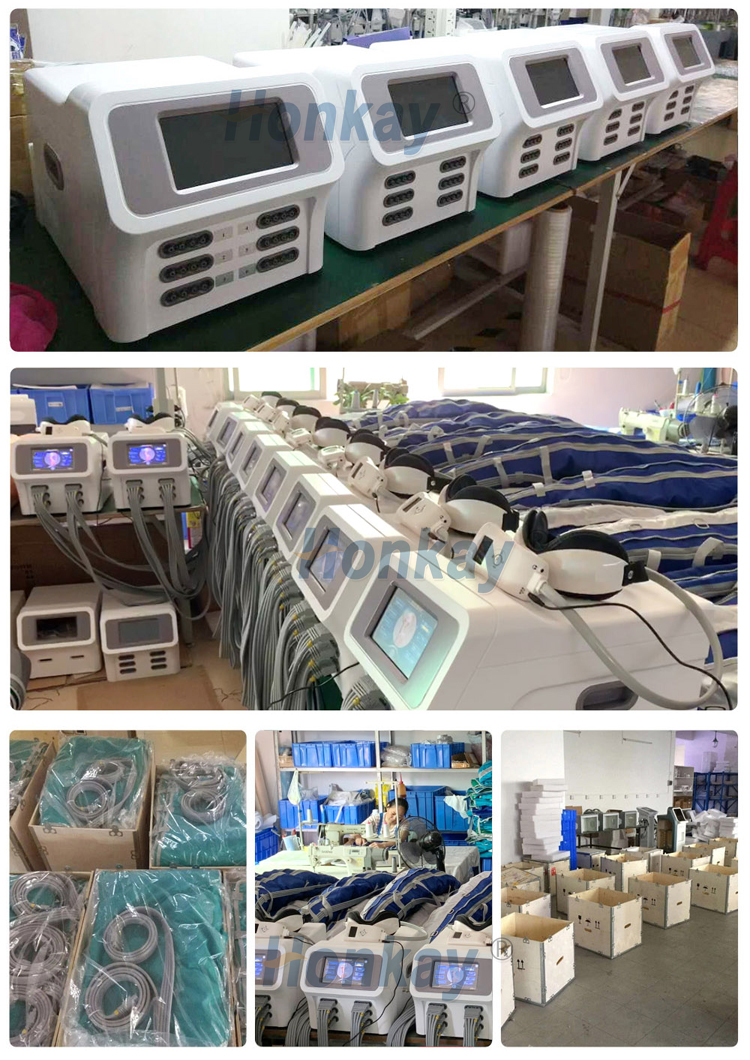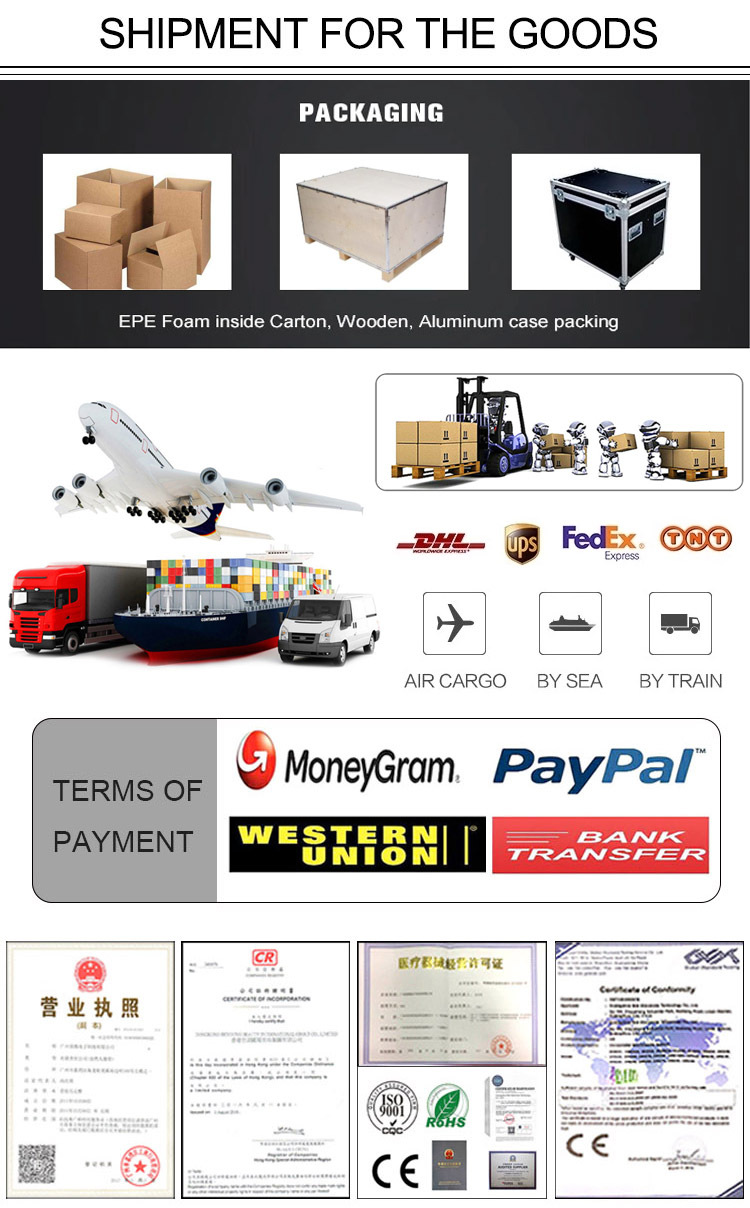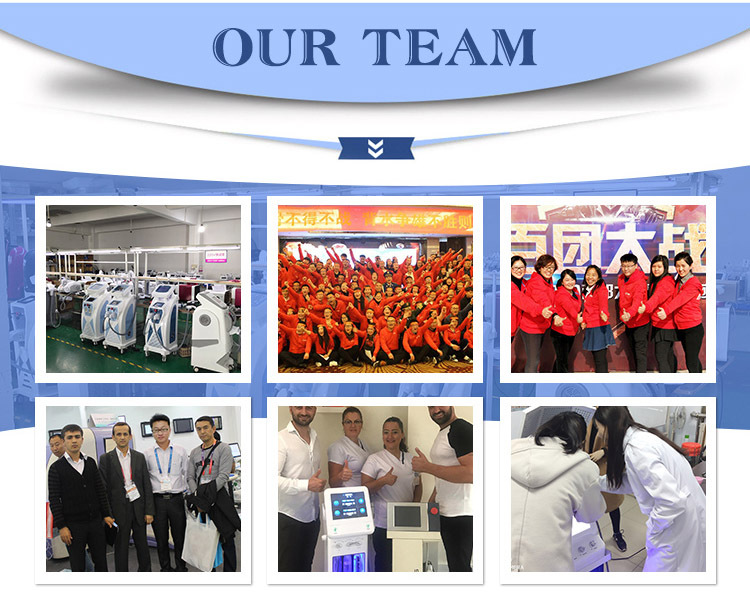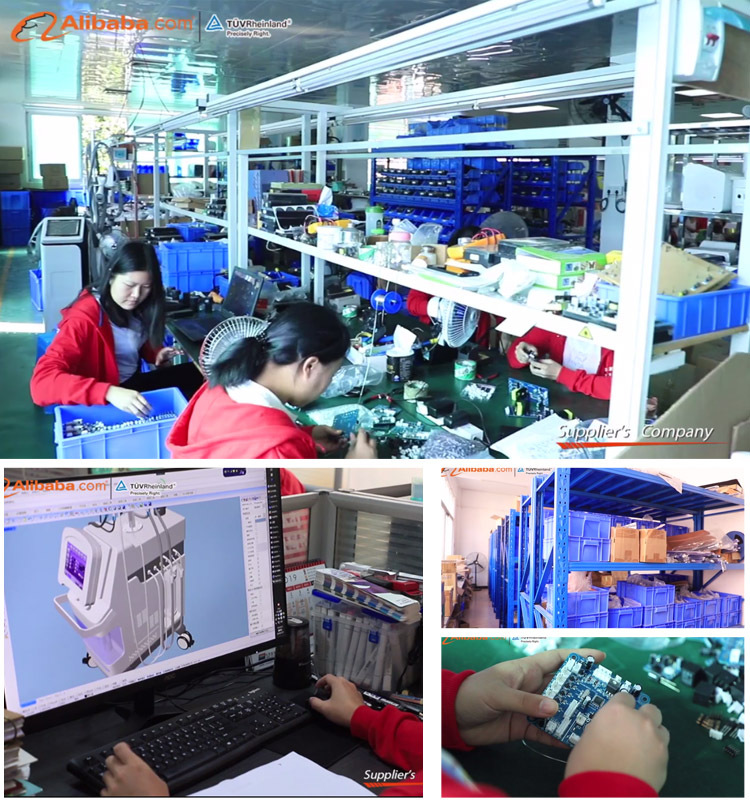 Your cart is currently empty.