Honkay
Weight Loss Body Shape Fat Freezing Cryo Slim Double Chin Reduction Cryolipolysis Slimming Machine
Weight Loss Body Shape Fat Freezing Cryo Slimming Double Chin Reduction Degree 360 Cryolipolysis Slimming Lipolaser 40k Cavitation Machine

-- 360-degree surrounding, can be 100% frozen in full area.
-- 8 different handle sizes, that can cover the whole body treatment.
-- Equipped 5 handles, any 4 handles can work together.
-- Multiple technologies combined with one machine can target various obesity types.
-- Handle temperature: -10℃/+45℃, you can massage the treated area before treatment to avoid frostbite caused by too low-temperature setting.
-- Cryo handles with Soft Medical Use Silica, the treatment is very comfortable and painless.
-- With a Japanese silent pump, the noise is reduced by 30%, improving the feeling of use.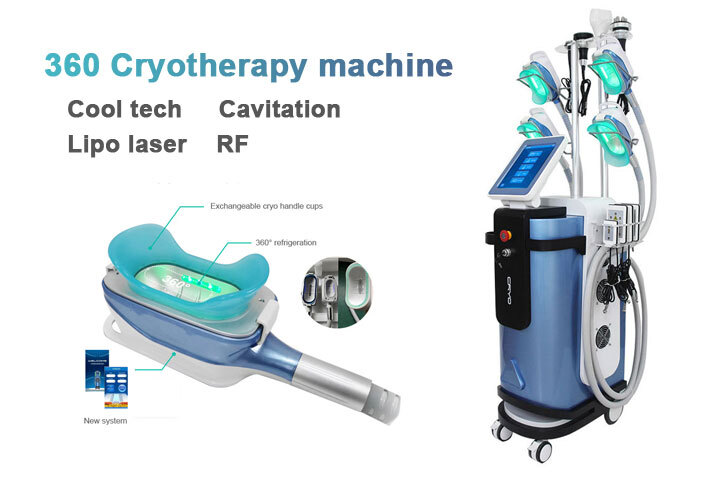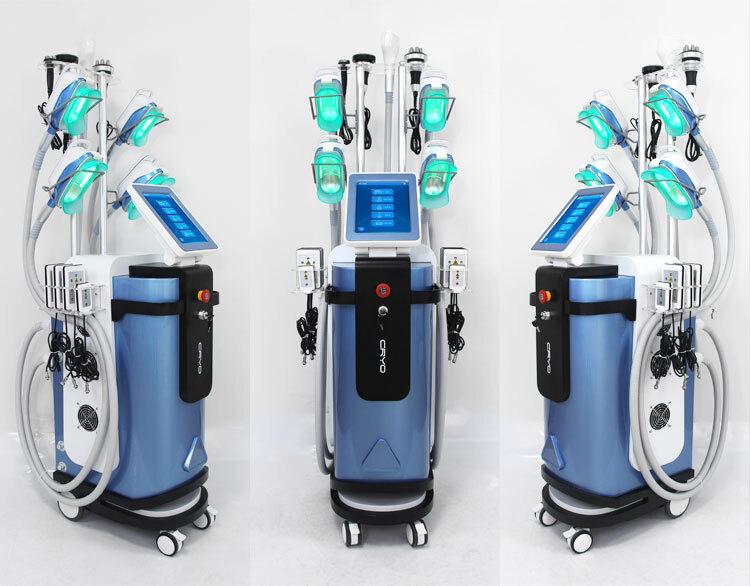 Cryo Angle is the latest fat-freezing cooling technology that uses a special 360` applicator to target stubborn fat that is resistant to changes in diet and exercise, effectively freezing, destroying, and permanently eliminating the fat cells beneath the skin without damaging the surrounding layers.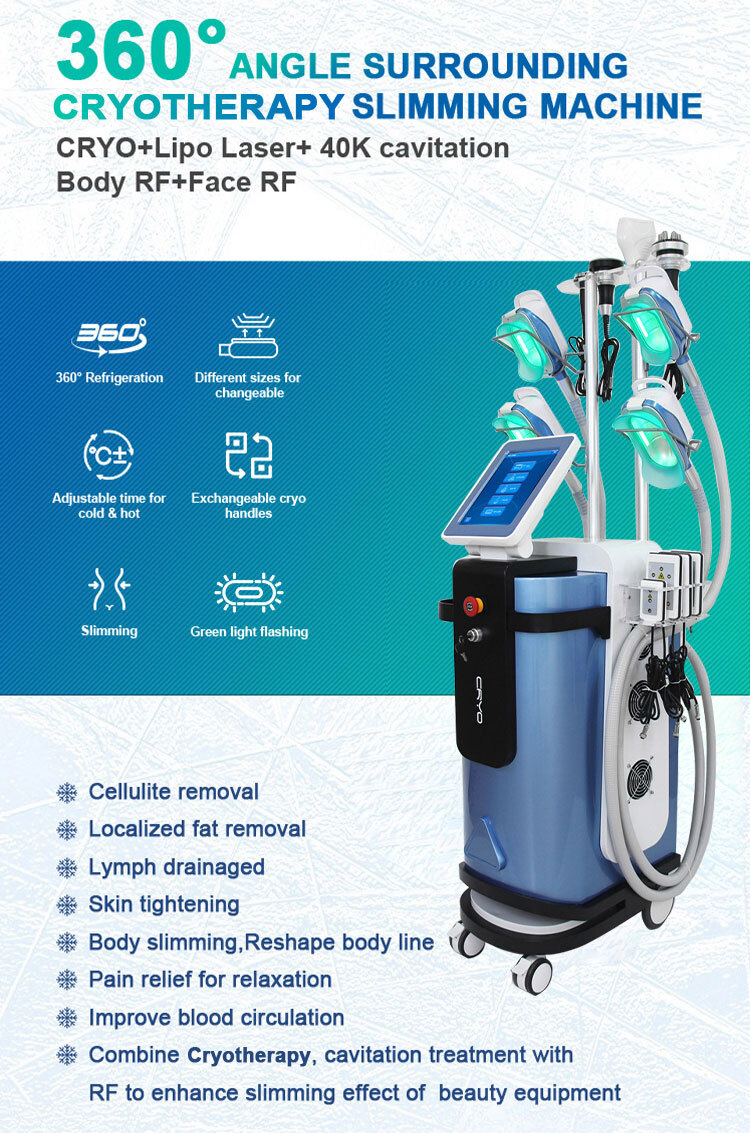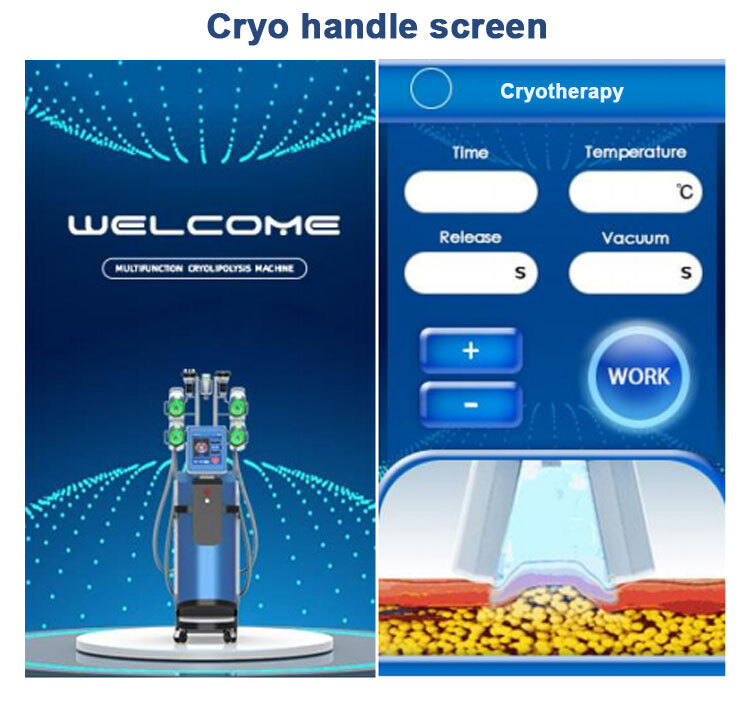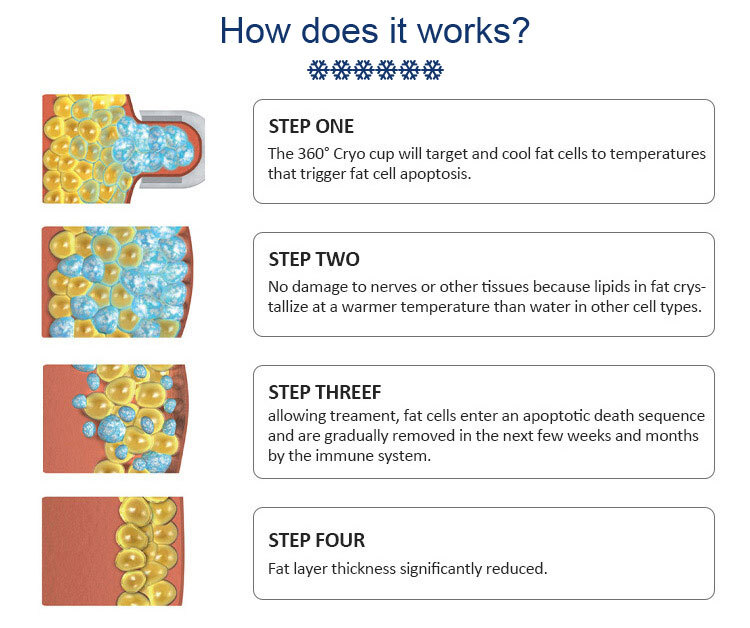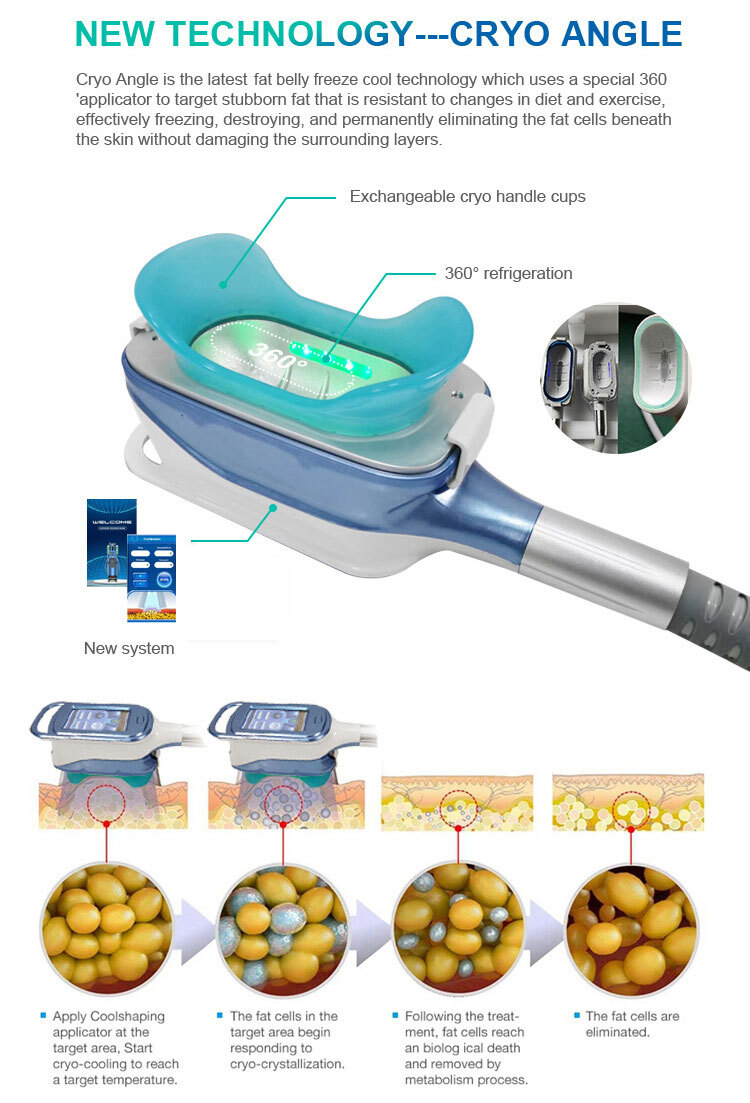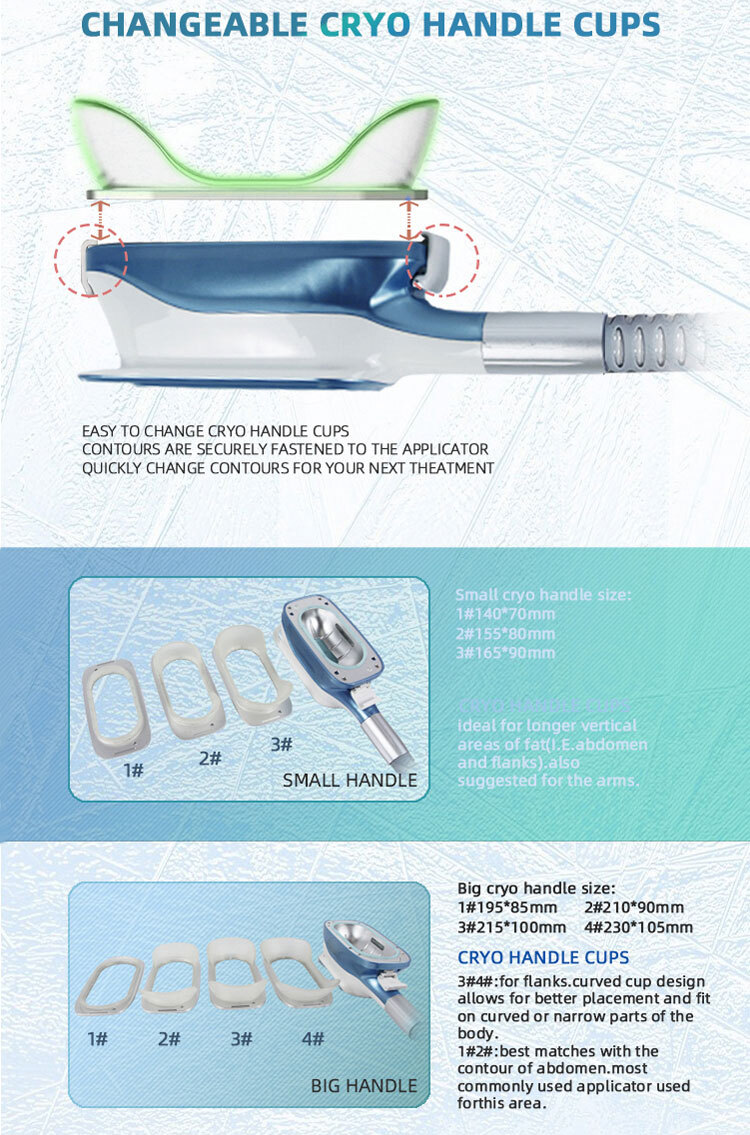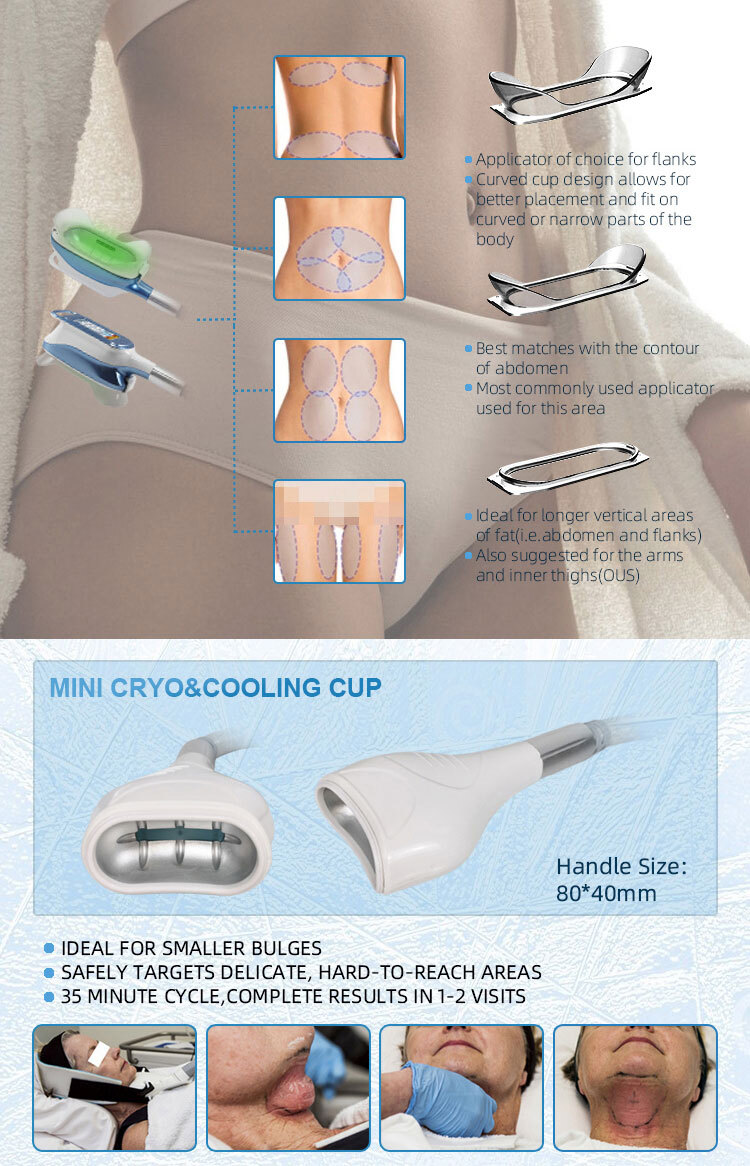 40Khz ultrasound cavitation Using focused ultrasound waves probe launching up to 40000HZ, making strong impact and friction between the fat cells, effective energy consumption, water consumption of cells so that fat cells shrink. When ultrasound wave vibration can make the cells have a strong impact, instant cell blasting, reduce fat cells to achieve the effect of removal of fat.


Lipolaser that with Laser emits low levels of laser energy and it creates a chemical signal in the fat cells that breaks down the stored triglycerides into fatty acids, glycerol, and water molecules. Then, these substances will transport through the body by lymphatic systems to supply the body with energy. A period of laser treatment will complete the metabolism of fatty acids and then the fat cell will be smaller to achieve body shaping.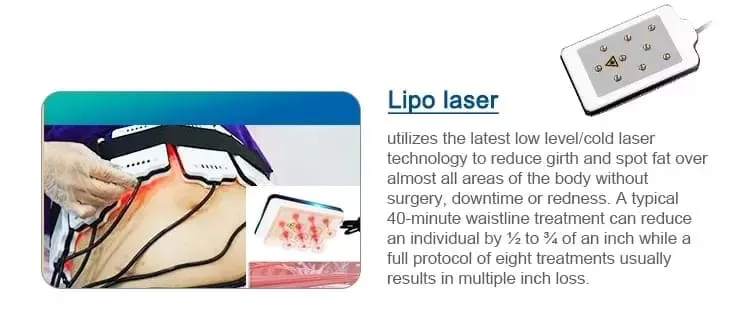 The multi-polar radio frequency causes a reaction in the tissue which stimulates the body`s natural healing response causing new collagen to form, and the production of new elastin fibers making the skin look and feel firmer.
Skin is heated consistently and uniformly without the risk of any burns.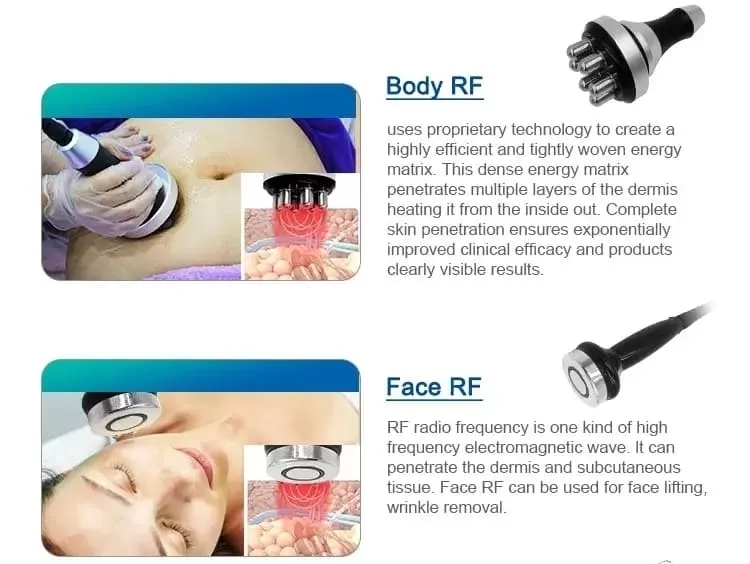 The Advantages of 5 in 1 Cryolipolysis machine
1. 5 Blue medical silicon handles: two big cryo handles, two middle, one double-chin handle, 360-degree cryo, every 4 handles can work together, can for different customers together, or the whole body together, saving much more time
2. temperature can be
-11 to +45℃
, which can make fat cells dead quickly, and also can massage, Speeding up the effect of the machine
3. cryo+cavitation+lipolaser+RF, can solve all fat cells like
stubborn fat, edema fat, deep fat, and Cellulite Reduction.
4.
10.4-inch color touch screen
can with your logo that shows more professional
5. cryo handle with silicon that is more
comfortable and has no pain.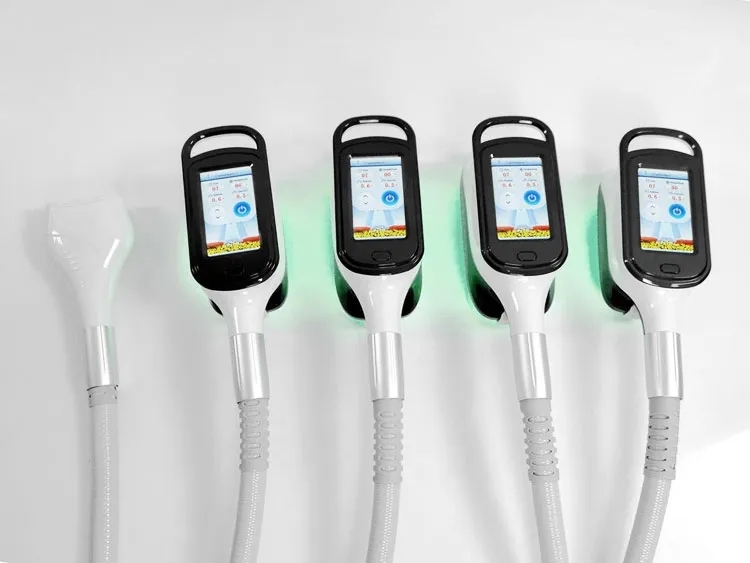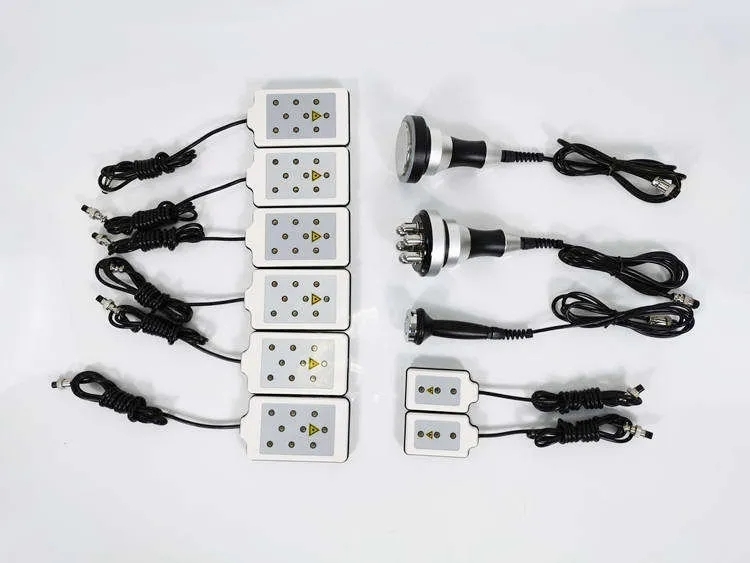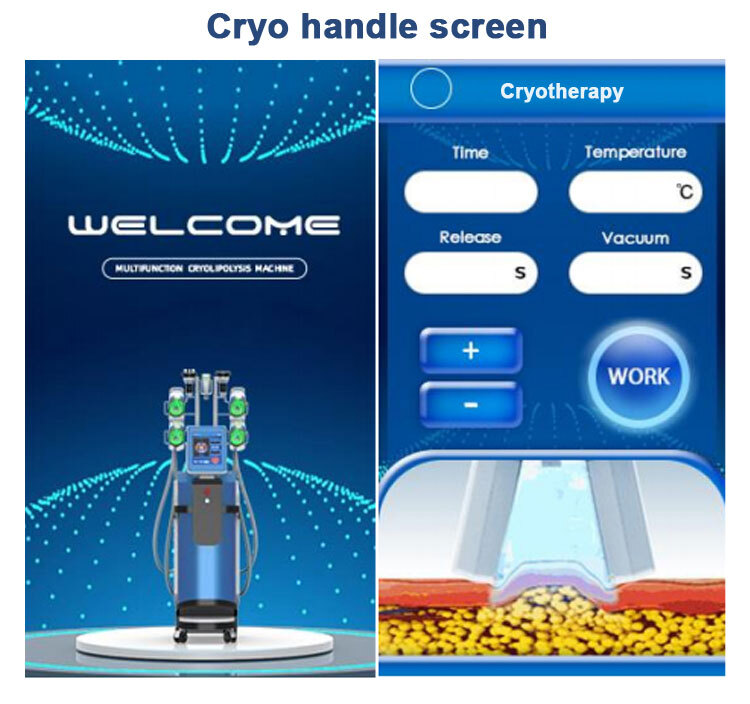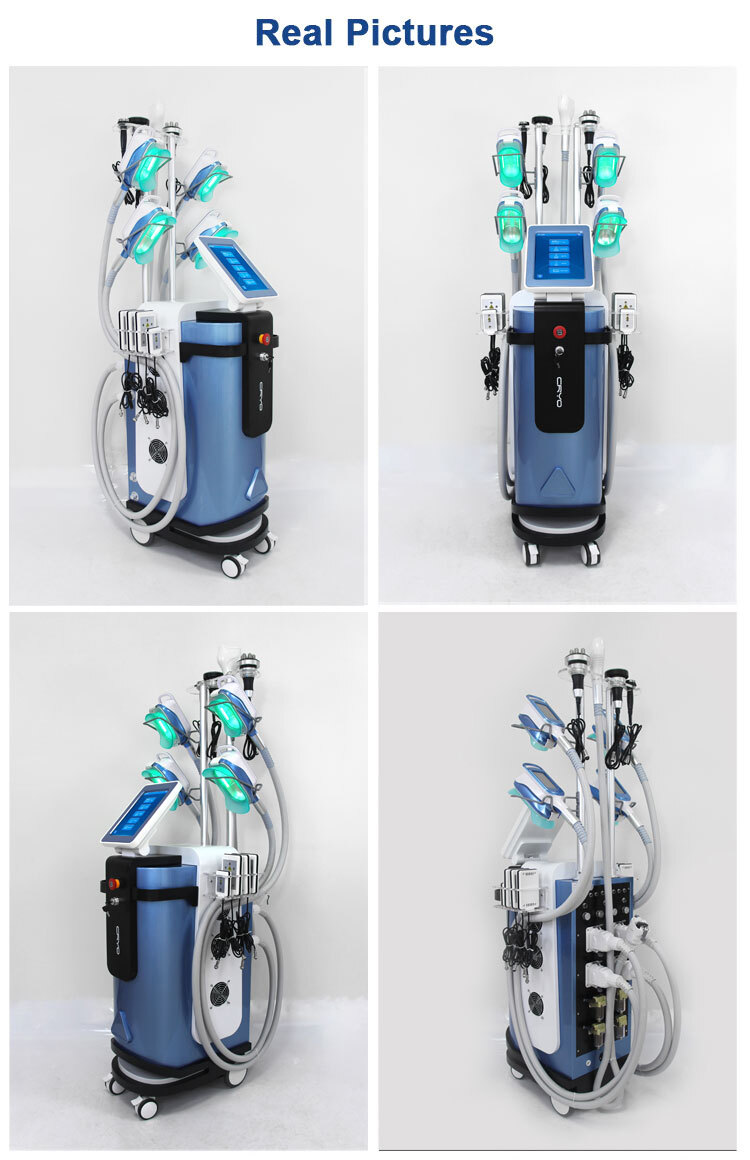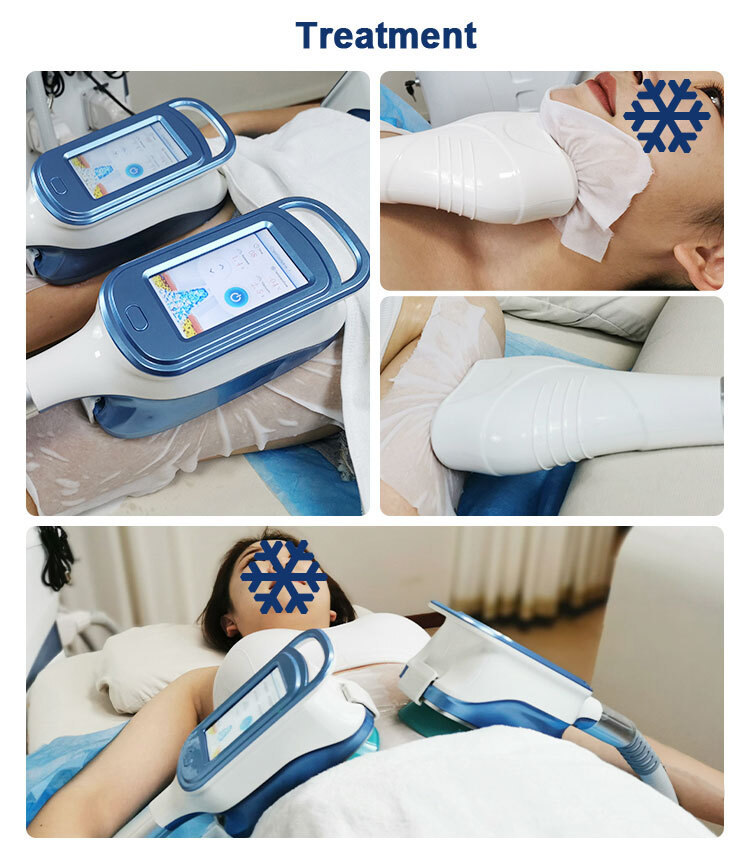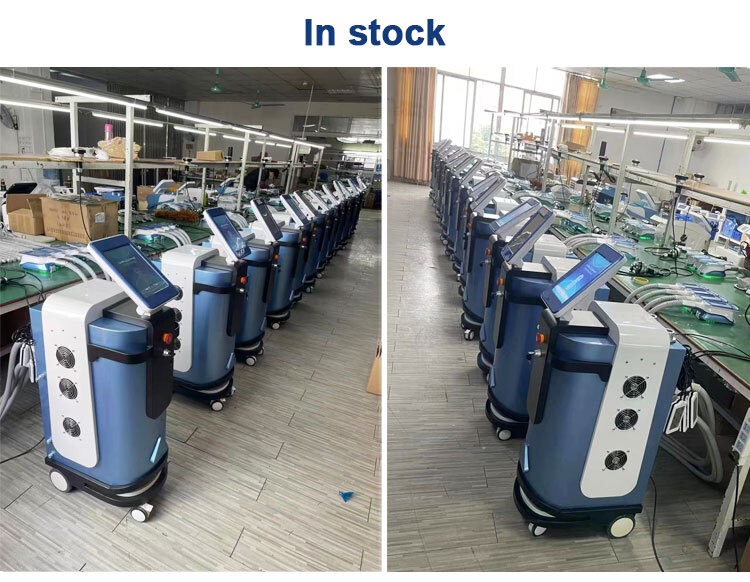 Your cart is currently empty.